Arab Twitter Trend: 'I Love Gays' Promotes LGBT Rights In Middle East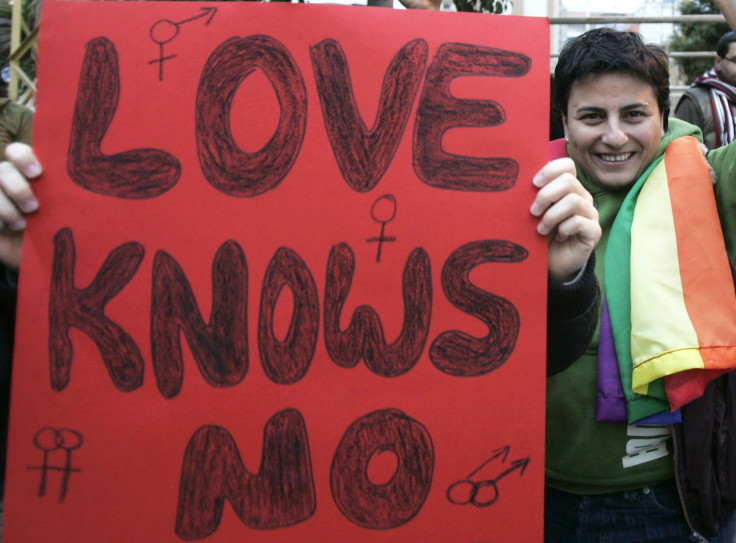 An Arabic-language, pro-LGBT hashtag trended worldwide on social media Friday. Some Twitter users expressed their solidarity with homosexuals suffering from oppression while others wrote hateful comments.
The Arabic phrase, literally translating to "I love homosexuals and I'm not one of them" and essentially meaning, "I'm straight and I love gays," began Thursday. By Friday morning, it had reached the fourth-highest ranking on the list of worldwide Twitter trends Friday.
Homosexuality is illegal in nearly every nation in the Arab world. Punishment ranges from imprisonment to death. Many users took the opportunity to voice their support for gay rights and respect for their struggle.
"Leave the hate to your ancestors and learn to accept differences and to love other sexual and racial minorities," user @Q_Valour wrote.
"If only some people would open their minds and accept that (gay people) were born with these sexual tendencies without choosing. Generally, gay people are the best and nicest people I know," @Stunggrll19 wrote.
"They marry four women, they marry minors, they wish harm on others who have not harmed them in anyway and then they have the audacity to say homosexuality is abnormal," wrote @Alaa09877.
Others, however, sharply criticized the trend, calling it offensive to their faith and condemning tolerant behaviors toward homosexuality. One user, @dontcarebut, who described herself as an atheist student from Dammam, Saudi Arabia, went out of her way to tweet English translations of some of the tweets she found most offensive.
"When you accept a gay person it doesn't mean you're peaceful. It means you're going against God's creation," wrote @jackwilsheree (not the English soccer player Jack Wilshire).
"Their cure is gathering them and burning them in a valley," while @libro3 tweeted.
"Yes sodomy is an abomination & any1 who pushes it or makes excuses 4 it is a derelict!," wrote @Jmart4info, whose account espoused Christian fundamentalist views.
A court in Lebanon in 2014 became the first in the Arab World to rule that homosexuality was not illegal. A second ruling last month backed that decision. However, harassment remains widespread throughout the country.
Lebanon is also home to musician Hamed Sinno, often called the first openly gay musician in the Arab world, His band, Mashrou' Leila, plays songs that often deal with the taboo subject of same-sex relations in the Middle East. Throughout the region, gays and lesbians are routinely targeted by both authorities and civilians for expressing their beliefs. In some countries, such as Saudi Arabia, Sudan and Yemen, sodomy is punishable by death and expressions of same-sex relations carries jail time in most others.
© Copyright IBTimes 2022. All rights reserved.
FOLLOW MORE IBT NEWS ON THE BELOW CHANNELS