Argentina And Chilean Airline LAN Fight Over Buenos Aires' Jorge Newbery Airport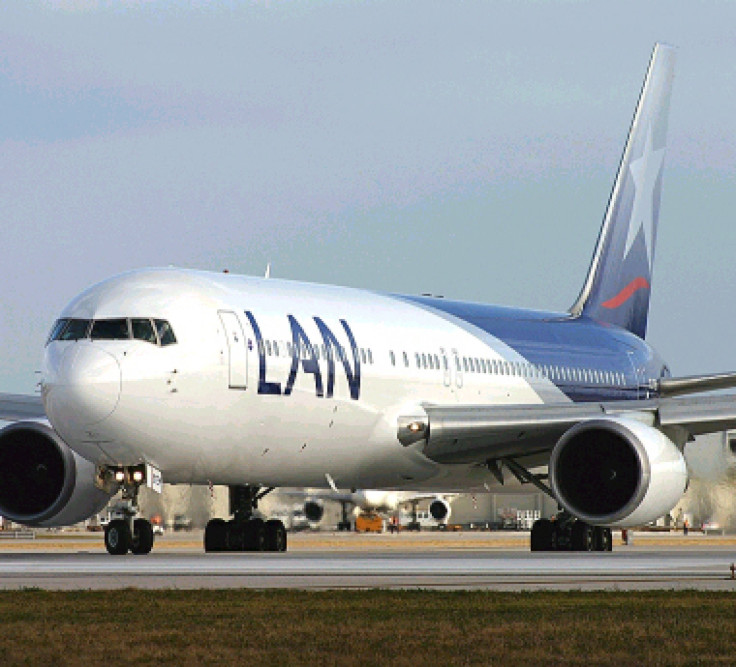 Pack up and get out: That's what Argentina's government really meant when it told Chilean airline LAN to vacate the hangar it's using at the Buenos Aires Jorge Newbery airport, and stop flying to the airport altogether. The company said it will fight eviction through a court injunction, and threatened with stopping all domestic flights in Argentina should the eviction be successful. Newbery is a coveted destination, far closer to downtown Buenos Aires than the city's other airport, the distant Ezeiza.
The government's argument for the demand -- which would require LAN to leave Newbery within 10 days -- is based on an executive order by the Airport Authority requiring that all facilities belonging to the domestic airport are to be used exclusively by state-owned airlines, reported by Argentinean newspaper Clarín. And LAN is based in Chile as part of the LATAM Airlines Group SA (NYSE:LFL), the largest airline company in Latin America. It operates in Argentina through a local subsidiary.
LAN counter-argues that it had a contract for the hangar until 2023, and that it invested an initial $5 million for the right to park in Newbery, aside from paying a $20,000 monthly fee. "We will go to court to enforce our rights," said LAN spokesman Agustín Agraz on Wednesday.
Agraz added that if the eviction works out, 1,500 people would be out of work, since it would be impossible to maintain the 10 jets LAN keeps in Newbery.
The eviction notice said that LAN could move its operations to the international airport at Ezeiza. The airline refused, arguing that Ezeiza is much less convenient for domestic flights, and, considering that it's farther away, it would add hours to any domestic trip for many residents of the capital.
LAN said that the eviction is a takeover to give the debt-ridden, but state-owned, Aerolíneas Argentinas a free space to operate with no competition. "If the Argentine government is bothered that Aerolineas Argentinas must compete against LAN Argentina, it should be an honest rival in costs, prices and services," read the statement.
LAN operates 30 percent of the domestic flights in Argentina, serving 2.5 million passengers a year. Aerolíneas, after a few years toying with bankruptcy, controls the rest. If the eviction is successful, Newbery would be used mainly by Aerolíneas and its subsidiary Austral, and shared with other smaller airlines such as the Brazilian TAM (itself a part of the LATAM Group) and Uruguayan BQB.
© Copyright IBTimes 2023. All rights reserved.