Argentina Finally Owns Up To Its Real Inflation Rate: 3.7 Percent. A Month, That Is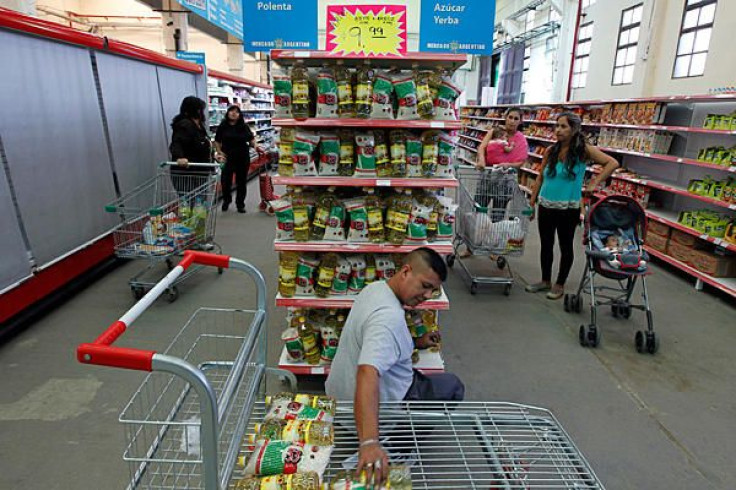 After seven years of denying reality, Argentina finally admits it: The country is in trouble. President Cristina Fernández de Kirchner announced on Thursday a new Consumer Price Index that independent analysts, for a change, consider true to the actual numbers.
It took the intervention of the International Monetary Fund, which requested a revised report on Argentina's inflation rate, for the government to recognize that prices were rising at a quicker pace than the 1 percent it stubbornly stuck to for years, regardless of the fact that local governments and consultancy firms were calculating it at more than double that.
But as new Economy Minister Axel Kicillof took charge in November 2013, the Kirchner administration began moving in a different direction. Just as the Argentine peso dropped against the dollar once more in January (the currency dropped 20 percent, to the current rate of 7.9 pesos per $1), Kicillof revealed that the CPI had spiked to 3.7 percent, just in that month.
"It is a believable index," conceded economist Eduardo Levy Yeyati, former director of Argentina's Central Bank. Lucas Llach, professor at Buenos Aires' Universidad Torcuato di Tella, agreed on his Twitter account: "The national inflation announced by the government is accurate, approximately."
The manipulation of the CPI started when Kirchner's late husband, Néstor Kirchner, was still president in 2007. The masquerading of the numbers was used as a device to avoid admitting an inflation rate that was approaching 20 percent a year, prompted by Guillermo Moreno, then the powerful deputy commerce minister.
The lack of a credible index prompted speculation. Last year, as the government was admitting a yearly inflation rate of 10 percent, local governments were raising it to 27 percent and consultancy firms to 28 percent -- and when Torcuato di Tella University polled people in the street, it showed that Argentines believed inflation to be more than 30 percent.
The first to denounce the made-up numbers were employees of the very institution that reported them, the Instituto Nacional de Estadística y Censos (National Institute of Statistics and Census, or INDEC). Employees organized protests, and some were fired, with no reaction from the government.
INDEC's union leader, Raúl Llaneza, complained that the government decided to act only after pressure from the IMF. The institution told Argentina that it would take punitive measures if it didn't make public the real number -- from interrupting funding to expulsion from the global organization.
The Kirchner administration is not in need of IMF funding, but it cannot afford to be on the organization's bad side either: Argentina needs its blessing to bring negotiations of its foreign debt -- to a group of 19 countries, including Spain, the U.S., Japan and Germany -- to a satisfactory ending.
© Copyright IBTimes 2023. All rights reserved.