Argentina Shootout Highlights Drug Violence In Buenos Aires Slum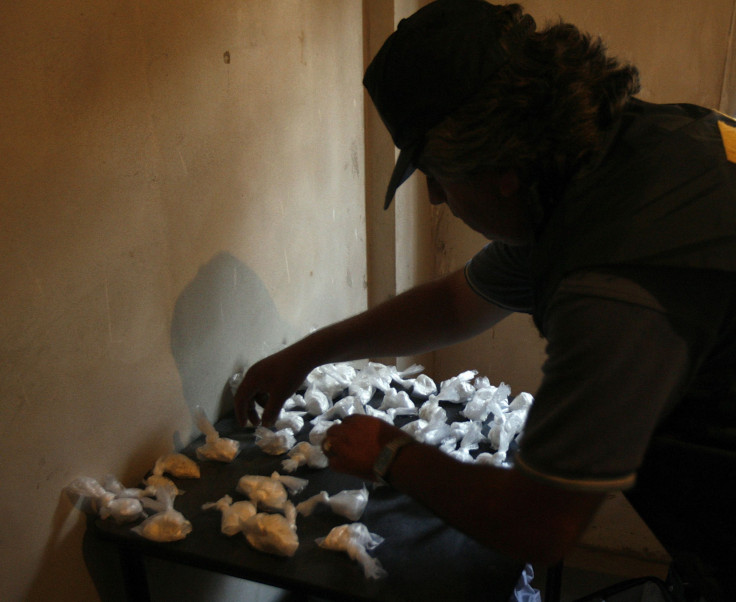 Argentina's drug trade came under an international spotlight earlier this year when Pope Francis warned that the country could go the way of Mexico if drug trafficking wasn't addressed. But a massacre of four people in Buenos Aires, suspected of being linked to a drug feud, is raising more questions about the drug war going on right in the country's capital.
Four Paraguayan nationals were found dead Monday in a Mercedes in a slum known as 1-11-14 in Bajo Flores, a southern area in Buenos Aires and an alleged drug hub in the capital. According to local reports, the victims – three siblings and a friend, all between the ages of 19 and 30 – were shot at least 34 times Sunday night, and each received direct gunshots to the head.
Two of the victims reportedly had criminal records linked to the drug trade, which has heightened suspicions that the massacre may have been linked to a drug-related dispute. Sunday's incident was not the first time Bajo Flores has seen bloodshed allegedly linked to the drug trade. In 2013, five people were killed in a shootout there that was suspected of being related to drug trafficking. Two others died violently there in February after a lengthy fight between rival gangs.
Last month, a report by Argentine nongovernmental organization La Alameda, which works to counter organized crime, said there were at least 10 cocaine production laboratories in Bajo Flores, capable of churning out 10 kilograms (22 pounds) of cocaine a day. Peruvian cartel boss Marco Antonio Gonzalez Estrada ran the operation, according to the report, and more than 300 guards – former members of Peruvian security forces and the Shining Path guerrilla group – protected the facility. Gonzalez Estrada, described by several reports as the main drug capo of the 1-11-14 slum, is serving out a prison sentence under house arrest in Argentina, but still controls drug operations remotely, the report said.
The shooting also has highlighted recent comments over the evolution of the drug trade in Argentina more broadly: In March, a U.S. State Department report said cocaine production within Argentina was growing, echoing similar remarks from Argentina's defense minister in February. Pope Francis also expressed concern about rising drug consumption and possible production there, in addition to his letter to a friend warning against the "Mexicanization" of the country.
Gustavo Vera, the head of La Alameda, was the recipient of Francis' letter on Argentina's drug trade in February. He is due to visit the Vatican this week to discuss drug trafficking in the country.
On Monday, after the massacre came to light, an Argentine government official refuted claims that the drug problem was growing. Anibal Fernandez, chief of the country's cabinet of ministers, discounted the U.S. State Department report Monday, saying, "The United States issues a unilateral report every year that they often use to aggrieve the [Argentine] government." But he said the U.S. reports said "what I said a long time ago, that Argentina is a transit country, that it is showing no other situation.
"We know what the level of movement [drug trafficking] has in Argentina, and it is not alarming or worrisome," he added.
© Copyright IBTimes 2023. All rights reserved.