Pope Francis Warns Of 'Mexicanization' Of Argentina Because Of Drug Trade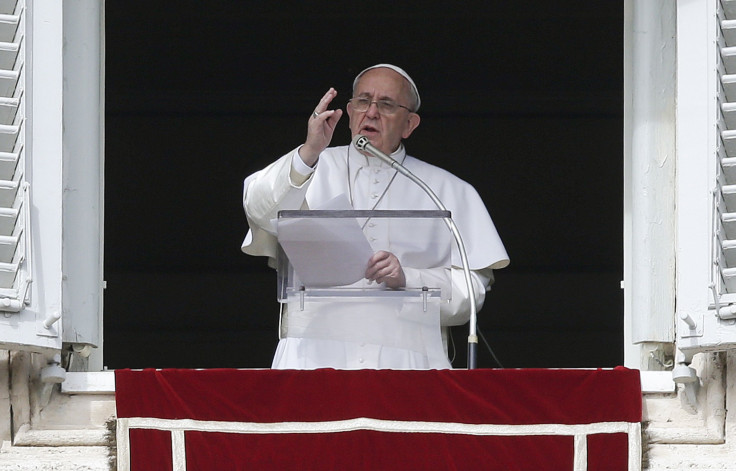 Pope Francis is warning of a surge of drug trafficking in Argentina, saying he hoped his native country could stave off "Mexicanization," in a letter he sent to an Argentine lawmaker.
"Hopefully we are in time to avoid Mexicanization. I was speaking to some Mexican bishops, and it is a thing of terror," the pope wrote in an email to lawmaker Gustavo Vera, in response to a letter Vera had written to him expressing concern about drug trafficking in Argentina.
The pope's email was published on the website of La Alameda, an Argentine nongovernmental organization headed by Vera that seeks to curb organized crime. Francis had worked with the organization prior to becoming pope in 2013, when he still was Cardinal Archbishop Jorge Bergoglio of Buenos Aires.
Argentina has seen a boom in its domestic drug market in recent years, particularly in its northern provinces, drawing alarm from local and international authorities. Last year, U.S. Assistant Secretary of State for Western Hemisphere Affairs Roberta Jacobson acknowledged that drug consumption in Argentina and Brazil had risen "very dramatically." The comments came around the time the State Department issued a report noting Washington's concern about "increasing production" of cocaine in the South American nation.
Argentina's Catholic leaders have also spoken out against the surge in drug trafficking in the country. In 2013, a group of bishops warned that the country was in danger of passing a "point of no return" with the drug trade, and requested the government take urgent measures to deal with the problem immediately.
"Before, drugs were only a border issue, and Argentina was a transit country," Defense Minister Agustin Rossi said in a radio interview in 2014. "Now it is a consumer country, and what's more serious, a producer country." The central city of Rosario has become a focal point of Argentina's drug trade in recent years, and river ports and roads have become commonly used to transport narcotics south toward Buenos Aires or north toward Europe and the United States.
Mexican authorities have not yet responded to the pope's published letter.
© Copyright IBTimes 2022. All rights reserved.
FOLLOW MORE IBT NEWS ON THE BELOW CHANNELS