Argentina's Seizure Of YPF May Come Back To Hurt Country's Energy Ambitions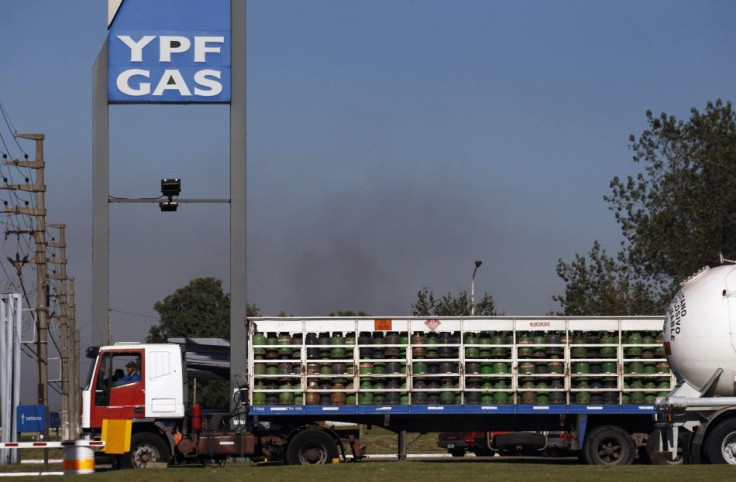 Argentina's nationalization of YPF, the country's largest oil and natural gas producer, may come back to hurt its energy ambitions, said this month's International Energy Agency oil market report.
Argentina sits atop some of the largest recent natural gas finds in the world. Buenos Aires accused Spanish oil major Repsol of not investing enough in the country's energy development, and wrestled from it a controlling stake in its Argentina-based subsidiary YPF.
The move was officially designed, the government said, to give the South American country the ability to control its own resources. YPF holds a 40 percent stake in the Vaca Muerta field that contains more than 20 billion barrels of oil equivalent, reported Bloomberg.
To develop its energy reserves, however, the country needs investors, but Argentina's seizure of YPF may have curbed their willingness to enter the country, according to the IEA report.
The government takeover clouds the investment climate for international companies that might otherwise have been attracted to unconventional resources in the Vaca Muerta and other plays, said the report.
Argentina could have as much as 6.4 billion barrels of oil and as much as 73.6 trillion cubic feet of natural gas yet to be discovered, according to a 2000 U.S. Geological Survey energy assessment.
As of Jan. 1, 2011, the country was said to have 2.5 billion barrels of oil in proven reserves, and as much as 150 million barrels of shale oil in Patagonian oil fields, reported the U.S. Energy Information Administration.
In April, Argentina's government took a 51 percent controlling share of YPF, angering Madrid and Repsol executives who almost immediately threatened any would-be investors in Argentine reserves with legal action if planning to develop oil or natural gas that Repsol would have previously developed.
The decision to expropriate Repsol's share, rather than taking control of the share through the open market, is bound to negatively influence foreign investors' decisions in Argentina. Looking forward, Argentina will need continued investment and an improved regulatory framework to turn resources into reserves, said the IEA report.
© Copyright IBTimes 2023. All rights reserved.