Armenian Genocide Recognition: Turkish President Erdoğan Calls It 'Blackmail'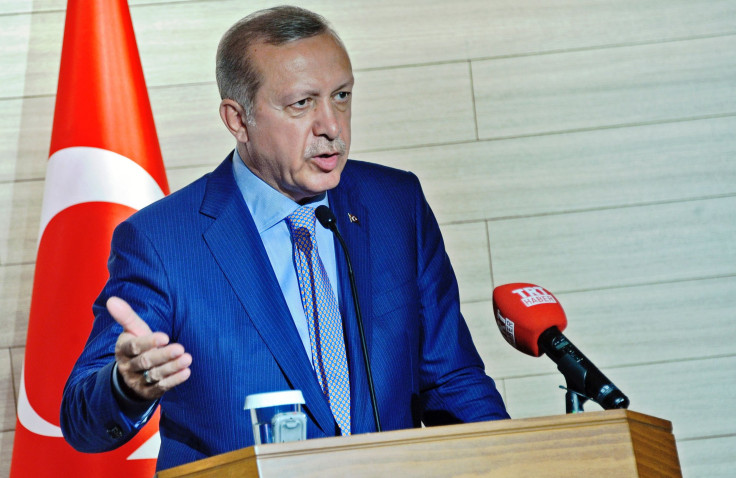 Turkish President Recep Tayyip Erdoğan called Germany's recognition as genocide the mass killing of Armenians during World War I by the Ottoman Empire "blackmail" during a televised speech Saturday, Agence France-Presse reported. The Turkish government said the German Parliament's vote would strain the relationship between the two countries as well as Europe itself.
"I am addressing the whole world. You may like it, you may not. Our attitude on the Armenian issue is clear from the beginning. We will never accept the accusations of genocide," Erdoğan said. The Turkish president said the Ottoman Empire was under a constant state of attack during 1915-16, and what happened to Armenians in Anatolia was not a coordinated effort led by the government at the time.
"There is no shameful incident in our past that would make us bow our heads," Turkish Prime Minister Binali Yildrim said after the vote Thursday.
Germany's recognition of the Armenian genocide comes during a period of tension as Europe works to resolve the Syrian refugee crisis. In March, the European Union and Turkey agreed on a controversial resettlement deal. Under the agreement, refugees arriving in Greece from Turkey must apply for asylum. If they do not, or if their request is denied, they will be sent back to Turkey. In exchange, a Syrian refugee already in Turkey will be resettled in Europe. Turkey would also receive financial compensation as part of the deal.
More importantly for Turkey, the resettlement deal would open up discussions regarding the country's membership into the European Union. Turkey has been seeking acceptance into the EU since 1987.
The recognition of the killing of a reported 1.5 million Armenians could threaten the resettlement deal. Erdogan did not explicitly say Turkey would pull out of the deal in the wake of the vote, but his comments hinted at such a possibility. "Either we find solutions to our problems in a fair way. Or Turkey will stop being a barrier in front of the problems of Europe. We will leave you to your own worries," Erdoğan said.
© Copyright IBTimes 2023. All rights reserved.