Artificial Intelligence News: Could AI Offer Therapy, Mental Health Services?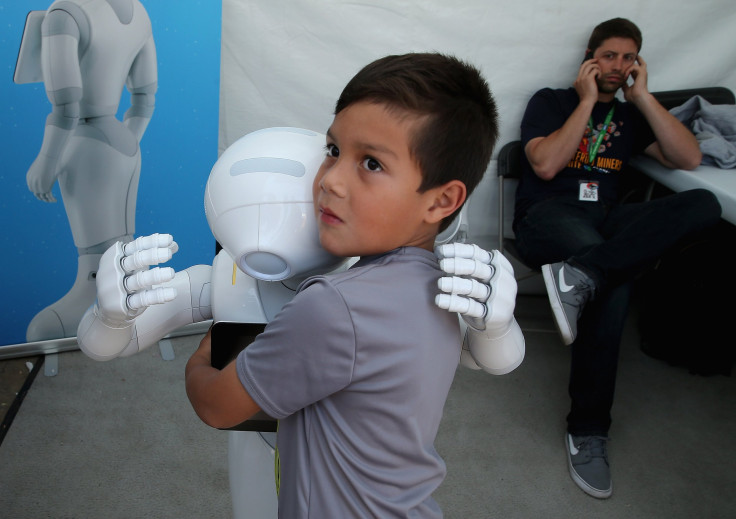 A team of Stanford psychologists and artificial intelligence experts launched a commercial therapy chatbot, called Woebot, and it is raising all kinds of questions about how AI tools could shape the future of mental health treatments. After a year of clinical research, scientists are ready to take their creation from the lab to the marketplace.
"A good CBT [cognitive behavioral therapy] therapist should facilitate someone else's process, not become a part of it," psychologist and Woebot Labs Inc. CEO Alison Darcy told Wired. "Woebot is a robot you can tell anything to. It's not an AI that's going to tell you stuff you don't know about yourself by detecting some magic you're not even aware of."
Read: Suicide Prevention: Facebook Is Using Artificial Intelligence To Identify Suicidal Users
The Ringer reported Woebot made its Facebook debut Tuesday, now costing $9 a month for therapy via Facebook Messenger. The service isn't meant to replace therapy. Instead, it offers quick 10-minute checkups to assess the user's mental well-being based on bot text and emoji replies.
Although the National Institute of Mental Health estimates more than 17 percent of American adults have a mental illness, a survey by the National Alliance on Mental Health revealed 60 percent of them didn't receive any mental health services in the previous year. Making therapeutic services cheap and accessible would go a long way toward helping people monitor their well-being over time, understand the resources available to them, and get more intensive care if and when the situation worsens. And Stanford scientists aren't the only ones using AI to help treat mental illness.
The Atlantic reported AI company NeuroLex Diagnostics is making high-tech products to help primary-care doctors screen patients for schizophrenia, which is notoriously difficult to diagnose. "I think the data will help us subtype some of these conditions in ways we couldn't do before," Massachusetts General Hospital psychiatrist Arshya Vahabzadeh told the Atlantic.
Meanwhile, the startup Sunrise Health has created an online support group platform, for people struggling with a wide range of issues from depression to substance abuse and post-traumatic stress disorder. The Sunrise platform uses AI to protect users anonymity and help monitor the conversations, so the digital community can offer a safe space for patients to seek support and community between therapy sessions. TechCrunch reported the AI-powered service also can help connect users with a mental health professional when needed.
Scientists are also exploring ways that robots could be used for sex therapy. The chatbot Lovely Bot already offers virtual sex therapy via Facebook Messenger for people who have trouble learning how to communicate with sexual partners.
As sex robots continue to incorporate more sophisticated AI features, many sex tech experts say AI-powered sex toys could be used as both an educational tool and a healthy outlet for people who struggle with social anxiety disorders. "Many who would otherwise have become social misfits, social outcasts, or even worse, will instead be better-balanced human beings," British artificial intelligence engineer David Levy wrote in his book "Love And Sex With Robots." Whether through therapeutic chats or physical robots designed for emotional support, it's clear AI will play a pivotal role in the future of high-tech mental health solutions.
Read: What Is Artificial Intelligence? Stop Worrying About AI Destroying Humans, Expert Says
© Copyright IBTimes 2023. All rights reserved.
FOLLOW MORE IBT NEWS ON THE BELOW CHANNELS