Ashton Carter Wants Tough NATO Action Against Russia's 'Influence' In Eastern Europe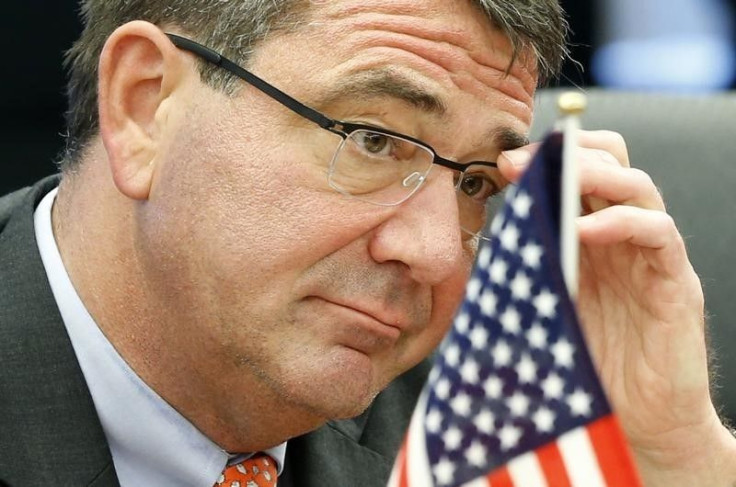 U.S. defense secretary nominee Ashton Carter said Monday the United States and NATO need to reject Moscow's "sphere of influence" over Eastern Europe and build military forces capable of toppling "any opponent." The comments were made by Carter in a 42-page document that attempts to answer questions from the Senate Armed Services Committee, a prerequisite to being approved as defense secretary. The document contained responses to questions Carter was unable to answer during his confirmation hearing last Wednesday.
He responded to a number of current security issues, such as Russia, Afghanistan and global cyberthreats, as well as questions about the 2016 defense budget, reports Defense News, which obtained a copy of Carter's answers.
"I reject the notion that Russia should be afforded a 'sphere of influence,'" Carter wrote. "If confirmed, I will continue to encourage U.S. partners, such as Moldova, Georgia and Ukraine, to build their security capacity and military interoperability with NATO."
All three countries have regions that are heavily influenced by the Russian military and Moscow politics.
Transnistria, the breakaway region of Moldova, has a large Russian military contingent and is considered legally under the effective authority of Russia, according to the European Court of Human Rights. Georgia has two contested regions with large Russian influence: South Ossetia and Abkhazia. Georgia and Russia fought a war in 2008 over the areas, which are now largely operating as separatist states. Russia also annexed the Ukrainian region of Crimea and is accused of supporting the pro-Russian rebels in the on-going war in East Ukraine.
Carter mentioned he would like to keep the United States in its lead role in "collective defense planning" inside NATO. He also urged other alliance members to "invest in military capabilities that can impose costs on any opponent" and spend resources on items required by the alliance.
Carter's response comes just days after NATO announced the formation of a 5,000-troop reaction force that will be bolstered by Special Forces, including air and sea support. A lead group will be able to deploy within 48 hours, and the entire unit would take up to seven days to deploy, said NATO leaders at a conference in Brussels Feb. 5.
The aim is for the force to number around 30,000 troops when it's fully formed.
If Carter's answers satisfy Armed Services Committee Chairman John McCain, R-Ariz., a vote on whether to send the nomination to the full Senate could come as early as Tuesday.
© Copyright IBTimes 2022. All rights reserved.
FOLLOW MORE IBT NEWS ON THE BELOW CHANNELS