Ashton Torgerson Injured During Chili Bowl Race: How Is His Condition Now?
KEY POINTS
Torgerson was running seventh when his car hit a wall and flipped several times
The racer was taken to a hospital in an ambulance after the crash
He was "alert and communicating with track officials"
Ashton Torgerson, the 16-year-old amateur race car driver, was involved in a scary accident at the Chili Bowl Race on Wednesday in Tulsa. In what was the first midget race of his career, Torgerson was running seventh when his car hit the outside retaining wall and then barrel-rolled several times.
FloRacing, the streaming arm of the FloSports Network, was broadcasting the race. The camera crew turned away from the scene after the marshals displayed red flags at various points around the circuit following the crash. A video of the scary crash later surfaced on Twitter.
Rescue workers were alerted and were already on their way before Torgerson's car finally stopped flipping, SI reported. A short while later, it was announced that Torgerson was awake and talking to rescue workers.
Torgerson was taken to a hospital in an ambulance. The race restarted after the ambulance steered out of the track.
"Ashton Torgerson was transported to a Tulsa hospital following an accident during Wednesday's preliminary feature event at the Chili Bowl Nationals. Ashton was alert and communicating with track officials before being transported. We will update when we have more information," Chili Bowl tweeted following the accident.
Many people expressed concerns for Torgerson and wished for his speedy recovery.
"Prayers up for Ashton Torgerson. I was irritated at a clown Kings 'fan' in front of me but that doesn't matter after I saw the video of the crash," one person tweeted.
"Saw the Ashton Torgerson crash video and that was very scary to see. Glad to see that he's awake and alert and has feeling in his arms and legs. He is very, very lucky," another person wrote.
"Ashton Torgerson chilli bowl crash is just awful :-( never seen anything like that," another tweet read.
Torgerson Racing later issued an update on the young racer's condition.
"Passed back, neck tests waiting on CT scan... 1st thing he asked me was what place was he in!!.. you have no idea how much the support means to Ashton and the family..." it said.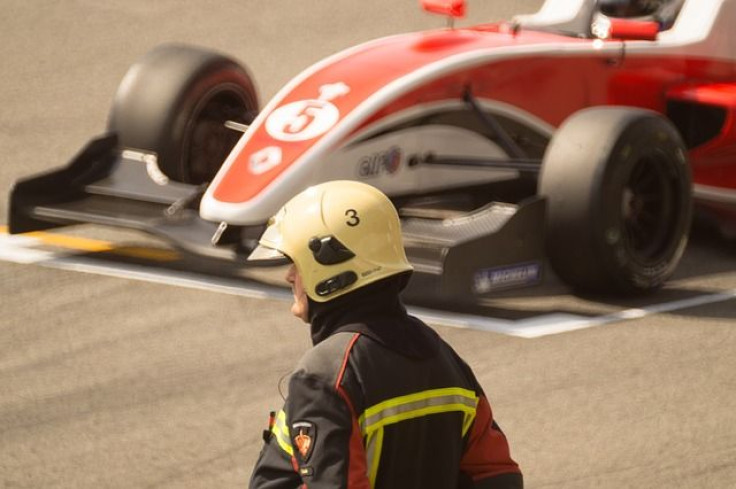 © Copyright IBTimes 2023. All rights reserved.