Damar Hamlin Talks To Buffalo Bills' Players, Breathing On His Own
A little more than four days after suffering cardiac arrest on the field, Buffalo Bills safety Damar Hamin is breathing on his own and talking to loved ones.
Hamlin had his breathing tube removed at University of Cincinnati Medical Center, allowing him to talk remotely with his teammates on Friday. Bills head coach Sean McDermott surprised Buffalo's players when Hamlin joined the team's Friday meeting over FaceTime.
"Amazing. Touching," McDermott told reporters in describing Hamlin's FaceTime call to his teammates. "To see Damar through my own eyes. I know that's something I've been looking forward to."
The 24-year-old told the Bills' players that he loved them, one day after he first communicated with doctors and his family at the hospital. It was reported Thursday afternoon that Hamlin was finally awake and showing remarkable improvement over the previous 24 hours.
Hamlin continues to make progress in his recovery, according to UCMC doctors, and his neurological function remains intact. It's not yet known what sent Hamlin into cardiac arrest Monday night at Cincinnati's Paycor Stadium.
Following a hard tackle on Bengals receiver Tee Higgins, Hamlin collapsed on the field as players on both teams signaled for medical assistance. Both CPR and AED were administered to Hamlin on the field, restoring his heartbeat and saving his life.
The Bills are scheduled to return to the field Sunday, when they host the New England Patriots in the final game of the regular season. The NFL has ruled that the suspended matchup between the Bills and Cincinnati Bengals won't be resumed.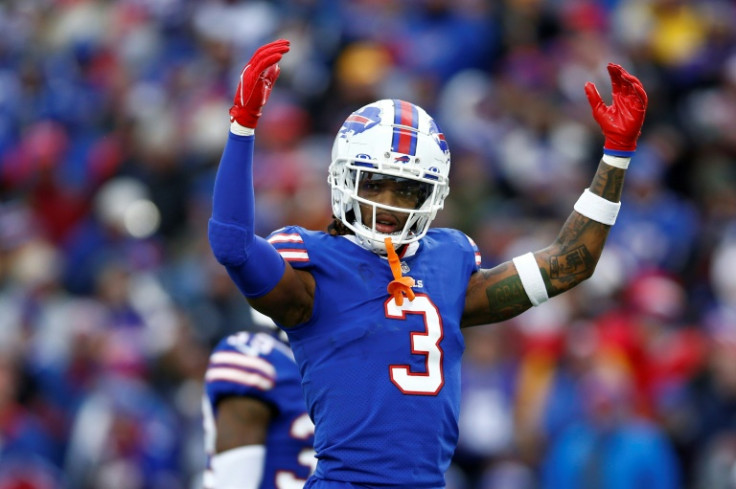 © Copyright IBTimes 2023. All rights reserved.