Asia Pacific To Triple In Air Traffic Growth And Generate New Orders Worth $1.9 Trillion In Next 20 Years: Boeing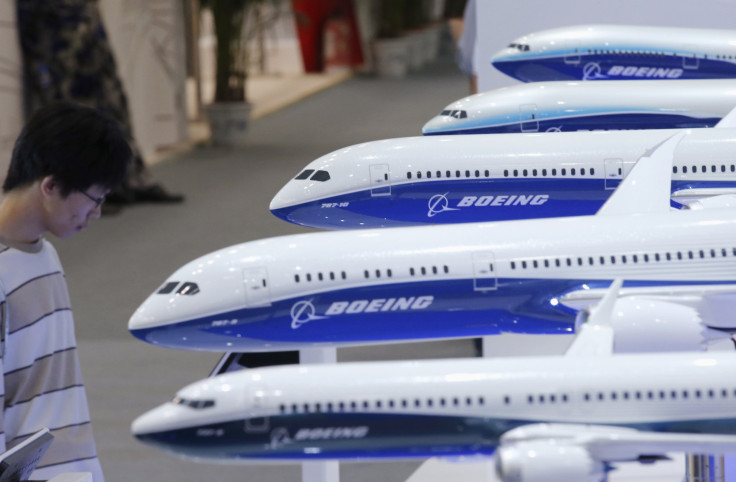 As the aviation industry prepares for the Singapore Airshow 2014, said to be Asia's largest, American plane-maker Boeing (NYSE:BA) has said that it expects demand for airplanes to climb to $1.9 trillion with almost half of the world's air-traffic growth coming from the Asia Pacific region in the next 20 years.
In a statement released Sunday, the Chicago, Ill.-based company said that the Asia Pacific region would require 12,820 planes worth $1.9 trillion, representing 36 percent of the world's new airplane deliveries in the next two decades.
"Over the next 20 years, nearly half of the world's air traffic growth will be driven by travel to, from or within the region. The Asia Pacific fleet will nearly triple, from 5,090 airplanes in 2012 to 14,750 airplanes in 2032, to support the increased demand," Randy Tinseth, vice president of marketing at Boeing, said in a media briefing Sunday before the opening of the Singapore air show.
The region has seen a recent boom, fueled by the rise of discount carriers such as AirAsia (OTCMKTS:AIABF), Lion Air and FlyDubai, which have placed bulk orders with Boeing and Airbus (OTCMKTS:EADSF). As the passenger market for air travel grows, especially in volume markets such as India, there has been an increase in demand for low-cost airlines that mostly operate single-aisle airplanes.
For instance, AirAsia has struck a partnership with India's Tata Group to start an airline in the country while the Tata Group has also tied up with Singapore Airlines to launch another airline to serve the country's growing air-travel market. At the Dubai air show, low-cost airline FlyDubai said it would purchase more than a hundred Boeing 737 jets worth $11.4 billion. AirAsia X, the company's long-haul arm, ordered 25 A330-300s from Airbus in a single deal valued at $6 billion.
"Fuel-efficient airplanes like the Next-Generation 737 and 737 MAX help the growing number of low-cost carriers operate more efficiently and provide affordable fares to the emerging middle class," Tinseth said.
According to the statement, Boeing estimates that for long-haul traffic, twin-aisle planes like the 747-8 Intercontinental and the 777, and the 787 Dreamliner will contribute 28 percent of new airplane deliveries. The company also expects demand to grow for recently launched twin-aisle planes such as the 787-10 and 777X. It said that Singapore Airlines (SGX:C6L) has ordered thirty 787-10s helping Boeing launch the program at the Paris Air Show last year where Cathay Pacific (OTCMKTS:CPCAF) also ordered 21 planes of the 777-9X model.
Although expectations for the five-day event in Singapore, which begins Feb. 11 may not match those of November's Dubai air show, the industry will closely watch Asian airliners to see if they come close to matching the $200 billion in deals that were struck in Dubai.
© Copyright IBTimes 2023. All rights reserved.
FOLLOW MORE IBT NEWS ON THE BELOW CHANNELS