Asian Stocks Fall After Moody?s Downgrades Spanish Banks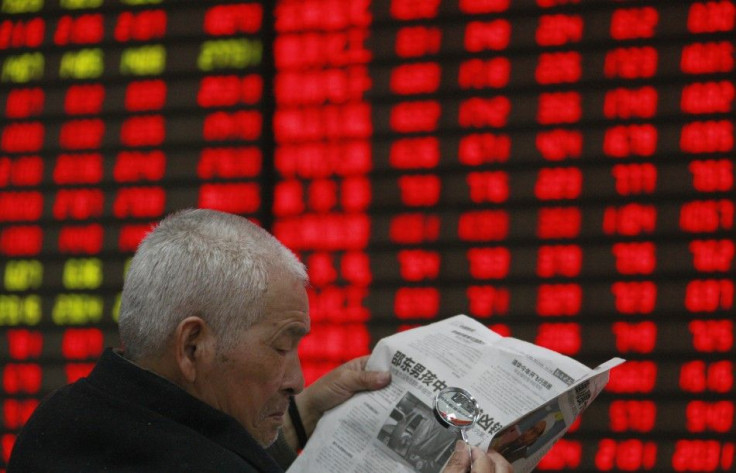 Most Asian markets fell Tuesday as investor sentiments continued to be dragged down by concerns over the debt crisis looming over the euro zone. Another factor that dragged down the market was the report that Moody's Investors Service downgraded 28 Spanish banks as the country continued to reel under debt pressure. With Spain's banking problems increasing, investors feel that it will be difficult for the country to come out of recession.
Japan's Nikkei Stock Average fell 0.50 percent or 43.70 points to 8690.92. Sharp Corp (2.68 percent), Sony Corp (2.38 percent) and Toyota Corp (1.46 percent) were among the major losers.
South Korea's KOSPI Composite Index fell 0.20 percent or 3.57 points to 1821.81. Shares of Samsung Electronics Co Ltd rose 1.15 percent and those of LG Electronics Inc dropped 0.48 percent.
The Chinese Shanghai Composite dropped 0.39 percent or 8.68 points to 2215.43. Hong Kong's Hang Seng marginally rose 0.12 percent or 22.74 points to 18920.19. Major losers were PetroChina Co (1.99 percent) and Angang Steel Co (0.5 percent).
India's BSE Sensex marginally rose 0.13 percent or 21.21 points to 16903.37. Major gainers were Videocon Industries (2.91 percent), Sun TV Network Ltd (1.71 percent) and Ambuja Cements Ltd (1.37 percent).
Investors are worried to note that there are no concrete measures so far to tackle the euro zone debt crisis. They are watchful about the European Union summit in Brussels June 28 and 29, where a whole host of measures are reportedly on the agenda.
On fiscal union, troubled governments might be helped to refinance by allowing the bail-out funds to buy their debt directly. Euro zone governments might also consider issuing bonds jointly to reduce indebted governments' borrowing costs over the longer term. Finally, on political union, further steps could be taken towards central budget control to prevent a similar crisis from arising again, Jennifer McKeown, an economist at Capital Economics, said.
However, market players are concerned that with Germany opposed to providing more funds without central budget supervision and France against ceding power to Berlin, policymakers could disappoint again at the EU summit.
Notably, Germany is opposed to joint funding of government borrowing or bank recapitalization unless it has control of other countries' fiscal and banking policies. Meanwhile, France and Italy favor rapid moves to provide financial aid and are unwilling to relinquish sovereignty to Germany.
© Copyright IBTimes 2023. All rights reserved.
FOLLOW MORE IBT NEWS ON THE BELOW CHANNELS