Asiana Airlines Share Price Falls After San Francisco Crash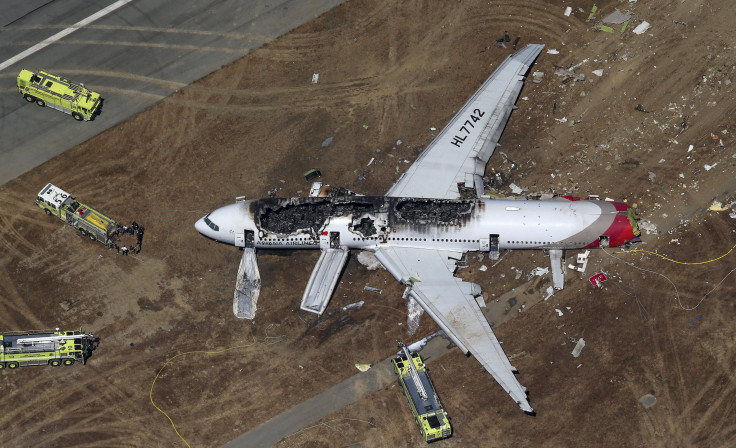 After an Asiana Airlines (020560:Korea SE) flight crash landing in San Francisco over the weekend, shares in the company fell by about 6 percent.
Investigators say the Boeing 777 flight was below target speed while approaching the runway before the pilot attempted to abort the landing.
Two people died and dozens were injured as the plane with 307 people onboard burst into flames on the runway.
Analysts have said that incidents like this often hurt an airline's earning in the short term.
"Any airline that goes through a crash landing does take a hit to its reputation in the short term," Chris De Lavigne, an aerospace analyst with consulting firm Frost & Sullivan told the BBC.
"We are likely to see some people cancel their bookings and think whether it is safe to fly Asiana, until there is sufficient reassurance from the airline that it has found the root cause and sorted it out."
It also thought that the airline may experience additional costs, such as fines from authorities and damages claims from passengers.
San Francisco General Hospital spokesperson Rachael Kegan said that five people are in critical condition. Three others are being treated at Stanford Hospital.
© Copyright IBTimes 2023. All rights reserved.