Asia's Most Profitable Food Manufacturing Companies That Capture Investors' Interest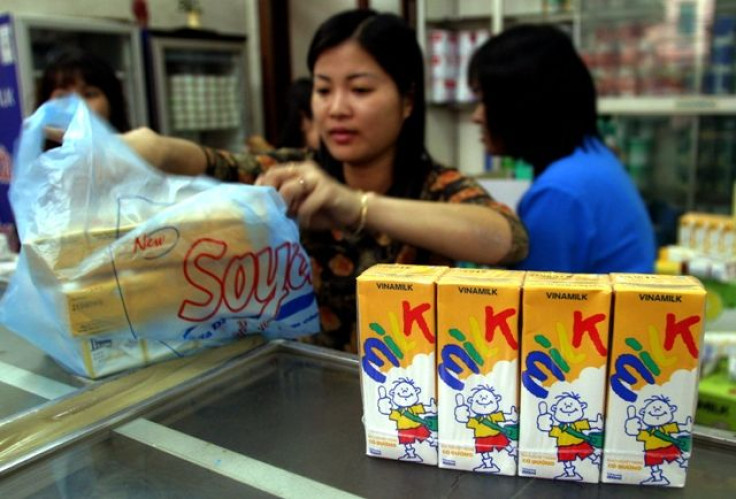 Asia's most profitable food manufacturing companies are listed in Vietnam, Hong Kong, India, Singapore, Malaysia, South Korea, Philippines, Indonesia and Japan, and a majority of these companies reported consistent profit margins in the past four years, according to Bloomberg's Market Reporter David Ingles.
Ingles, in the news capsule 'Global Outlook,' analyzed Asia's 10 most consistently profitable food manufacturers based on Earnings Before Interest, Taxes, Depreciation and Amortization, or EBITDA, to identify the best companies, which investors can consider for reaping long-term profits.
He pointed out how the manufacturers are fairly spread out across the Asia-Pacific region and how it provides investors a chance to buy into the stocks. "Although the food business is dominated by large firms it is also very much domestic-driven," Ingles noted.
Vietnam Dairy, Want Want China, Nestle India, Petra Foods and Nestle Malaysia were the top five food manufacturing companies in the Asia-Pacific region, according to Ingles. They are followed by Orion Corp, Universal Robina Corp, Indofood CBP, Calbee Inc, Toyo Suisan Kaisha and Henan Shuanghui Investment & Development Co. Ltd.
The regional EBITDA average of these companies was approximately seven percent, with Vietnam Dairy recording a profit margin of 25.4 percent, Want Want China 24.1 percent and Nestle India 23.1 percent.
"Everyone on this list, with the exception of Petra Foods in Singapore, has actually consistently registered double-digit profit margins over the last four years," Ingles added.
Currently, about 60 percent of the world's population lives in the Asia-Pacific region, and as per World Bank estimates approximately 900 million people will inhabit the planet earth in another 12 years with a majority hailing from Asia.
© Copyright IBTimes 2023. All rights reserved.