Assad's Forces Take Haffa; Rebuffs UN's Civil War Claim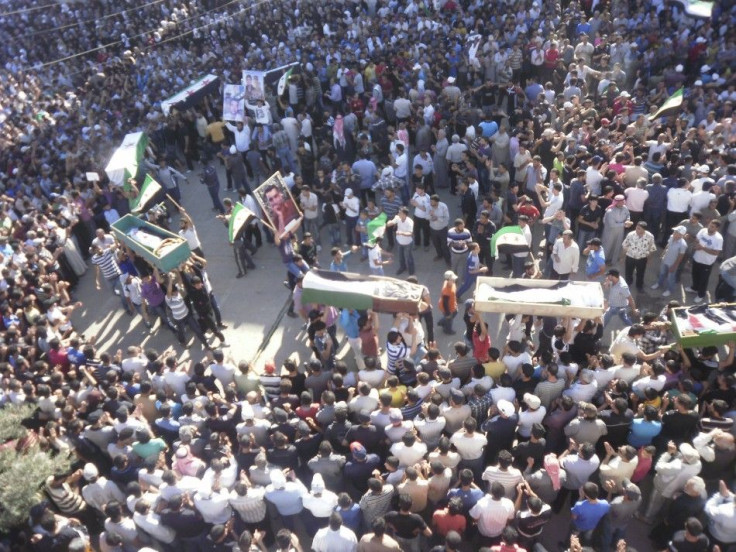 After eight days of shelling, Syrian forces gained control of the village of Haffa from rebels on Wednesday. After violent clashes in the town, which is just 20 miles from qardaha in Latakia province, the hometown of President Bashar al-Assad, authorities claim that they confiscated a large weapons cache that included sniper rifles, explosive devices, Rocket-propelled grenade (RPG) launchers and ammunition. The government also said that U.N. observers should now come to inspect the situation in Haffa.
Meanwhile, the Assad regime said that United Nations peacekeeping chief Herve Ladsous's statement that Syria is now in a full-scale civil war was false, again declaring that the government is not fighting its own people, but terrorists and armed insurgents. The official Syrian Arab News Agency reported:
[The Foreign Ministry] asserted that any talk about 'civil war' in Syria doesn't respond to the reality and contradicts the nature of the Syrian People, because the ongoing [crisis] in Syria is but a war against the armed groups which chose terrorism as their way to achieve their objectives and conspire against the present and future of the Syrian People.
© Copyright IBTimes 2023. All rights reserved.