Assassination Attempt In Britain: MI5 Blames Chechnya President, Akhmed Zakayev Blames Russia, Putin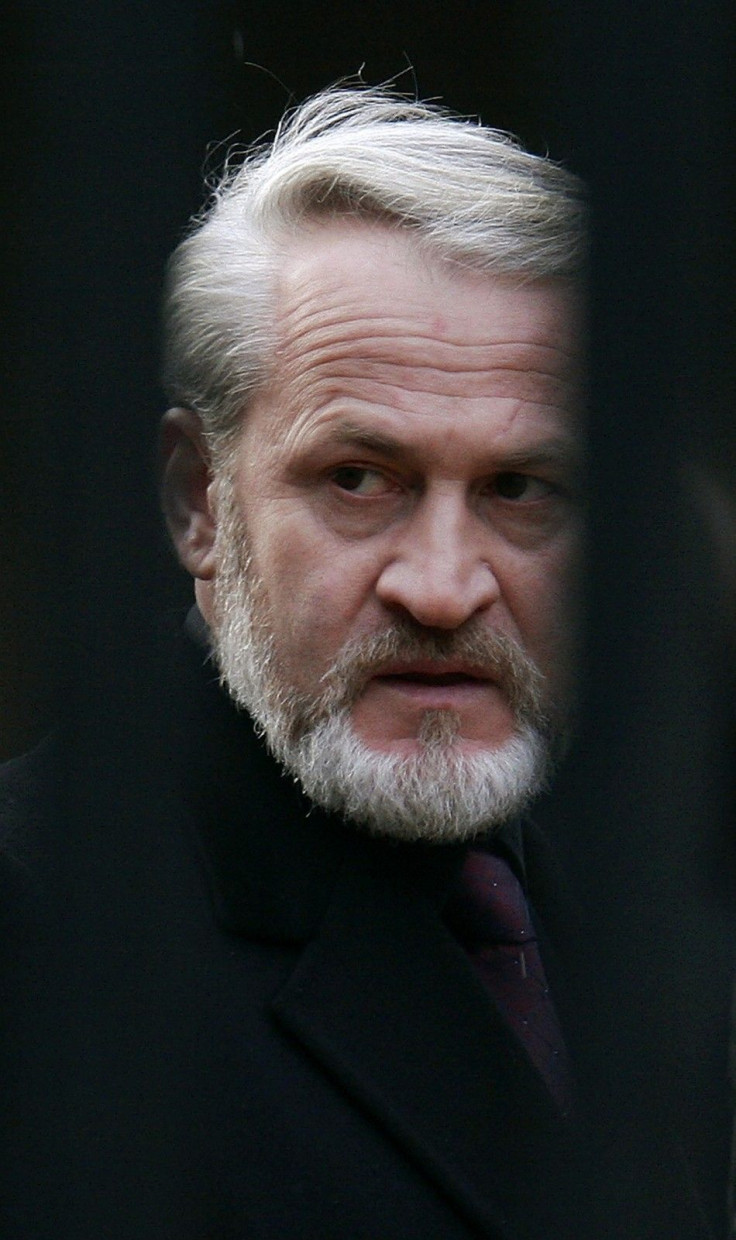 In an effort to keep Russia-Chechnya conflicts from erupting on British soil, U.K. intelligence is pushing for the deportation of a Chechen man who was allegedly planning to assassinate a political rival of Chechnya's President Ramzan Kadyrov.
The case for deportation of the 45-year-old man, dubbed E1 to keep his identity confidential, is being made by government lawyers in British courts. Lawyers for E1 and the Chechen government are working to prevent the deportation.
Both E1 and the man he is presumed to be targeting, exiled Chechen politician Akhmed Zakayev, have been living in Britain legally since 2003. E1 is a documented resident who moved to the United Kingdom with his family, while Zakayev relocated there for political asylum after he was exiled from Chechnya.
MI5, Britain's intelligence agency, alleges that E1's assassination plans were backed by Chechen President Kadyrov, who is in turn backed by Russian President-Elect Vladimir Putin.
Zakayev is a soft-spoken former stage actor who joined Chechen armed forces to fight against Russia in two civil wars during the 1990s. As a politician, he advocated for Chechnya's independence from Russia. But he was a moderate rather than hardline separatist, having negotiated the Khasavyurt peace accords in 1996, a solution whereby Chechnya was essentially, though not officially, independent.
The 1999 civil war disrupted this arrangement, and Moscow has since demanded greater allegiance from the Chechen state, which is rich in natural resources such as oil, natural gas and minerals. The separatist movement there has splintered into several groups, some more radical than others.
Since finding asylum in London, the moderate Zakayev has found himself caught in the middle. He is at enmity with not only the Putin-allied government under Kadyrov, but also with hardline separatists who disowned him for seeking peace ahead of Chechen independence.
Zakayev is no stranger to threats of assassination; he told Radio Free Europe/Radio Liberty that he has been in regular contact with MI5. They regularly inform me about threats, new information, they advise me on how to act and what to do, he said. This has been going on for seven or eight years, so it was no news to me.
What is new is the way in which British authorities pursued the deportation of alleged assassin E1: issuing a public warning rather than keeping the investigation under wraps.
Some observers have doubted MI5's allegations, including Zakayev himself. It's not in [Kadyrov's] interest to destroy us, he said. As long as there are people who fight for the Chechen people's right to self-determination -- and Kadyrov has a completely opposite stance -- as long as we exist, he is of use to the Kremlin. He understands this perfectly.
Kadyrov spokesman Alvi Karimov also responded to MI5 allegations against the Chechen government. As far as any link to Russia, I can say it is complete nonsense and a lie, because nobody cares about Zakayev in Russia, he argued.
This is not the first case of Russian hostilities playing out in foreign lands. In 2006, former K.G.B agent Alexander Litvinenko, considered an enemy of the Kremlin, was poisoned with a radioactive isotope in London.
In 2009, Kadyrov critic Umar Israilov was shot dead in Vienna; MI5 said that E1 himself may have been involved in that assassination.
And as recently as March 20, a former Russian banker named German Gorbuntsov was shot in East London. He survived.
Zakayev did not mince words when he discussed the alleged attempt on his life with the Daily Telegraph. Nothing will change until Vladimir Putin loses his position in Russia, he said. They will continue to attempt to harm me, and all their political enemies.
© Copyright IBTimes 2022. All rights reserved.
FOLLOW MORE IBT NEWS ON THE BELOW CHANNELS