AstraZeneca vs. Moderna vs. Pfizer: How The 3 COVID Vaccines Compare
More encouraging news has come on the vaccine front as AstraZeneca (AZN) announced on Monday that its COVID-19 vaccine had an average efficacy of 70% after an interim analysis of its clinical trials.
The news came on the heels of Pfizer's and BioNTech's and Moderna's announcements that their COVID-19 vaccines were about 95% effective. Pfizer and BioNTech filed for U.S. Food and Drug Administration (FDA) Emergency Use Authorization on news of its vaccine's effectiveness on Nov. 20.
The AstraZeneca vaccine was developed in collaboration with the University of Oxford, using a two-dose regimen that showed 90% effectiveness when patients received a half dose followed by a full dose one-month later. A 62% efficacy was found if two full doses were provided at least one month apart. Together, the dosing regimens produced average effectiveness of 70%.
More data will continue to be collected, with additional analysis being conducted, the company said.
There were no hospitalizations reported in the over 23,000 trial participants who received the vaccine in the U.K. and Brazil. A total of 131 COVID-19 cases were assessed during the clinical trials.
"These findings show that we have an effective vaccine that will save many lives," Professor Andrew Pollard, chief investigator of the Oxford Vaccine Trial, said in a statement. "Excitingly, we've found that one of our dosing regimens may be around 90% effective and if this dosing regime is used, more people could be vaccinated with planned vaccine supply."
While AstraZeneca's, Pfizer's and BioNTech's, and Moderna's vaccines were all developed to fight against COVID-19, there are significant differences in the drugs. Here's how the three vaccines stack up.
Approval
Pfizer and BioNTech are currently in the process of seeking approval from the FDA for their COVID-19 vaccine. Moderna has said that it will file for Emergency Use Authorization from the FDA in the coming weeks.
AstraZeneca has said that it will immediately prepare for regulatory submission of data to global authorities that have a framework for conditional or early approval of the vaccine, including the World Health Organization for use in low-income countries.
Storage
Storage presents challenges for all three drugmakers when it comes to the distribution of the vaccines. According to AstraZeneca, its COVID-19 vaccine can be stored, transported, and handled at 36 to 46 degrees Fahrenheit – normal refrigerator conditions - for at least six months. It can also be administered in a traditional healthcare environment.
Moderna's COVID-19 vaccine can be stored at negative 4 degrees Fahrenheit for up to six months or at 36 to 46 degrees Fahrenheit for up to 30 days.
Pfizer and BioNTech's COVID-19 vaccine requires a temperature of minus 94 degrees Fahrenheit, which would require special storage equipment for storage and transportation, which the companies say they have developed. The vaccine can be stored for up to five days refrigerated at 35 to 46 degrees Fahrenheit.
Production
AstraZeneca has said it is making "rapid progress" towards producing up to 3 billion doses of the vaccine for 2021 as it receives approval of the drug.
Pfizer and BioNTech have said it has the potential to supply up to 50 million vaccine doses globally in 2020 and up to 1.3 billion doses by the end of 2021, pending approval.
Moderna expects to have approximately 20 million doses of its COVID-19 vaccine ready to ship in the U.S. by the end of 2020. It also said it is on track to manufacture 500 million doses to 1 billion doses globally in 2021.
Cost
The cost of the COVID-19 vaccine will also vary by the drugmaker. AstraZeneca has said that it will offer its vaccine at no profit "for the duration of the pandemic."
Moderna expects to charge between $25 and $37 per dose of the vaccine for some, and Pfizer and BioNTech are anticipating charging $20 per dose of their vaccine, CNBC reported.
Shares of AstraZeneca were trading at $54.74 as of premarket open on Monday, down 56 cents of 1.01%.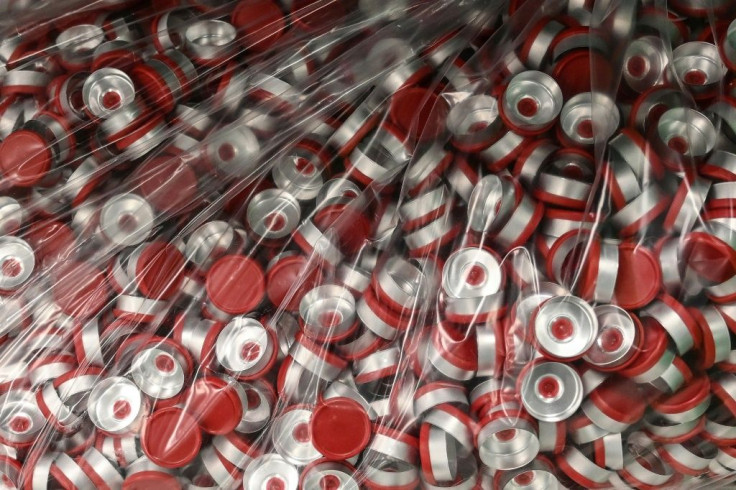 © Copyright IBTimes 2023. All rights reserved.