AT&T Bashes Sprint over Plans to Use Wireless Roaming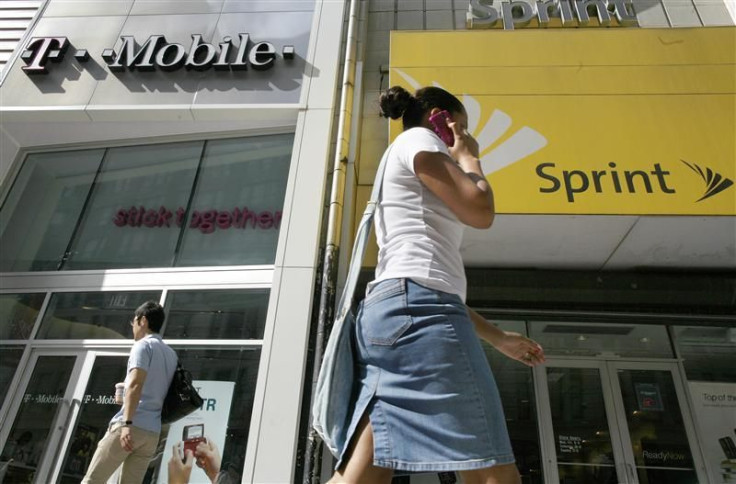 AT&T (NYSE: T) is going on offense against Sprint Nextel (NYSE: S) and the U.S. Federal Communications Commission.
In a company blog post, AT&T Senior VP Bob Quinn trashed Sprint's decision to make clients use roaming service in several states, rather than build out the infrastructure to provide service themselves. Beginning in March, devices of Sprint customers will roam on other wireless networks in many parts of Kansas and all but the metropolitan areas of Oklahoma. Some customers will see higher charges on their wireless bills as a result.
So, instead of actually investing-and creating jobs-to build out its own network, Sprint wants customers to roam on other carriers' networks and investments, Quinn wrote.
Quinn explained how Sprint was allowed to pursue this strategy as a result of an FCC decision in 2010 to reverse the Home Market Rule. The rule had required that carriers with spectrum licenses in specific markets build out network coverage in those markets, rather than allow customers to roam on other networks.
The FCC also ruled last April that wireless providers such as AT&T and Verizon should provide data roaming services to other carriers on commercially reasonable terms and conditions.
Mind you, someone has to actually do the investing to make this possible, but thanks to the FCC's orders, it doesn't have to be Sprint that does that investing, Quinn continued.
Sprint argues the move is necessary since the Overland Park, Kan.-based carrier is selling a lot more data-intensive smartphones than before whose data demands require costly spectrum licenses. Groups that support these FCC policy changes, such as the Rural Cellular Association, argue that smaller carriers don't have the resources to compete with the big players in providing data services to underserved markets.
It's disappointing, but not surprising, that AT&T wants to challenge a consumer's right to access email, the Internet and other mobile broadband services wherever they may travel in the U.S., Sprint said in a statement. Along with Verizon Wireless, AT&T is the only other wireless carrier in America which opposes the FCC's pro-consumer data roaming decision from last year.
Verizon Wireless, based in Basking Ridge, N.J., and Dallas-based AT&T have filed lawsuits against the FCC's new data roaming policy.
No Love Lost
Relations between AT&T and the FCC have deteriorated since November when the commission opposed the company's bid to acquire T-Mobile USA for $39 billion. Sprint also filed a lawsuit to block the acquisition. The FCC, along with Sprint, argued the corporate marriage would further limit consumer choice in a market that has already been heavy consolidated in recent years, which could lead to higher prices and weaker service.
AT&T pulled its bid in December after it was sued by the U.S. Department of Justice on antitrust grounds on Aug. 31, with trial scheduled for February, as well as the FCC's actions. As a result, AT&T must pay T-Mobile's parent company, Deutsche Telekom, $3 billion in cash and $1 billion worth of wireless spectrum as a breakup fe. That fee will be reported in fourth-quarter earnings, which the company is scheduled to announce Thursday.
AT&T Senior Executive VP James Cicconi this month called on Congress to restrict the power of the FCC to determine who could purchase wireless spectrum from the agency. While AT&T believes spectrum should go to the highest bidder, the FCC and many congressional Democrats are concerned that big carriers such as AT&T and Verizon Wireless would take too much control of the spectrum.
Shares of AT&T fell 26 cents to $29.83 in Wednesday trading.
MUST READ - iPad 3 Rumors Roundup: From Specs to Release Date and Everything Else In Between
© Copyright IBTimes 2023. All rights reserved.
FOLLOW MORE IBT NEWS ON THE BELOW CHANNELS