Audi-Backed Startup To Offer First In-Car Virtual Reality Experience
The German team-up of Audi and startup Holoride provides the first in-car Virtual Reality (VR) experience. Together with Universal Pictures and Ford, they're bringing it to California for the general public to see.
The maker of the technology is Holoride, a Munich-based company with Audi as a minority stakeholder. The cross-reality thrill that the startup has developed combines the physics of driving with VR immersion, with the VR environment matching the exact movements of the car -- so, when the car hits the brakes, the VR environment follows suit. Even the route length, driving style, and location are tailored to what the company refers to as "elastic content."
The in-car VR experience is a new attraction open to the general public visiting the Universal Pictures in California from Oct. 14 to Nov. 9. The ride plunges visitors into a reinvented version of the 1935 sci-fi drama "Bride of Frankenstein."
Riders will be seated on the second row of a 2020 Ford Explorer. They will be buckled down and equipped with a VR headset and handed some controllers. After that, it's a 10-minute journey as they ride around the Universal CityWalk in real reality while simultaneously fighting monsters virtually to deliver a message to Frankenstein.
"The thing that excited us was this idea of a procedural experience, the idea that you could build a story created around everyday travel," Greg Reed, vice president of technology partnerships at Universal Pictures, told The Verge.
"It really sets it up as an experience that could fit in a vehicle you own, a ride sharing vehicle, or public transportation. Again, this idea that you're adding an experience like this to every day life."
Disney already had a taste of Holoride's in-car VR with their Marvel's "Avengers: Rocket's Rescue Run," a demo of Holorides technology that zipped through a race track as opposed to a public road the one on Universal Pictures.
"This partnership with holoride and Ford highlights NBCUniversal's ongoing commitment to collaborate with the most innovative technology companies and consumer brands to create unique and forward-thinking immersive experiences for our audiences," said Greg Reed, the Vice President of Universal Pictures Technology Partnerships.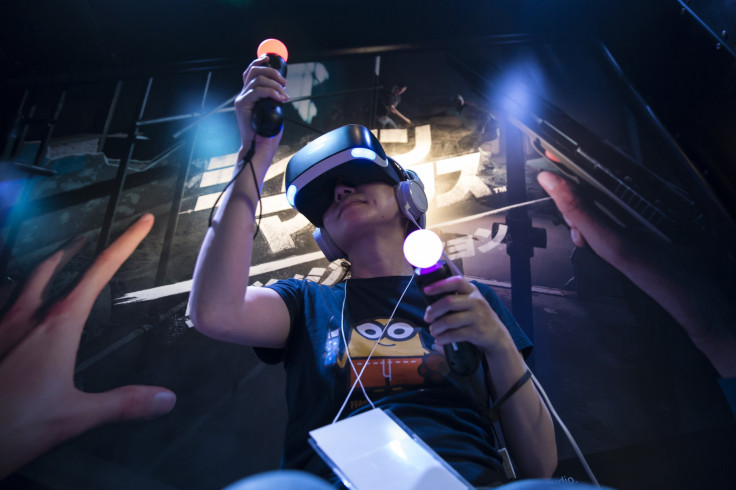 © Copyright IBTimes 2023. All rights reserved.