Aung San Suu Kyi, Meet Harry Potter: Myanmar's First Literary Festival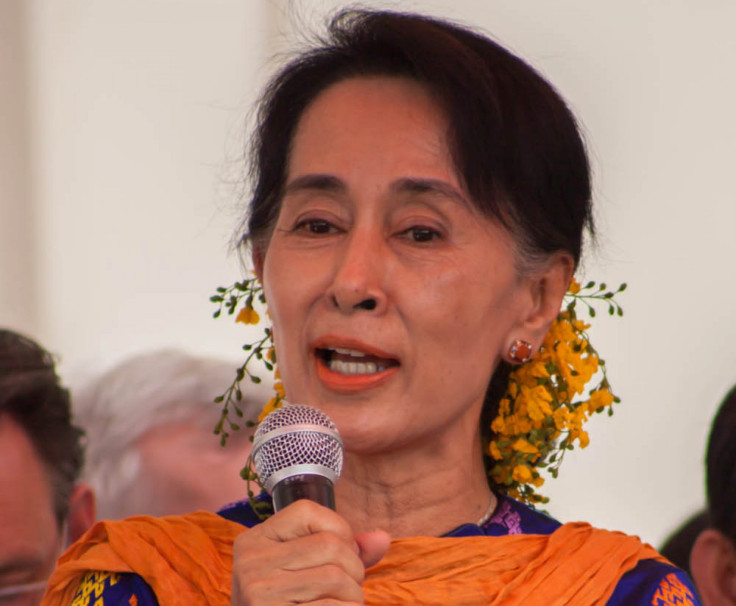 In yet another example of the dramatic changes taking place within Myanmar, the nation also known as Burma held its first-ever literary festival last weekend in the capital, Yangon.
The festival comes on the heels of several other big firsts for Myanmar. In November, U.S. President Barack Obama visited the country. In December, the city was the site of a concert by Jason Mraz, the first foreign artist to play in Myanmar in decades, and, in late January, Yangon hosted the country's first marathon.
The Irrawaddy Literary Festival, named for the country's longest river, brought together internationally recognized authors, prominent Burmese political dissidents and book lovers from all over the globe. But while it was a gathering to celebrate the written word, the event was perhaps more of a forum to discuss the dramatic reforms taking place in the former pariah state.
On Sunday, attendees could participate in benign-sounding workshops like Youth in Literature -- or they could also engage in more controversial panels, like Ending Armed Conflict or Witness to Violence. Throughout the weekend, organizers noted that such frank public conversations about freedom of expression, human rights and political reform would have been illegal just a few years earlier.
Aung San Suu Kyi, the activist and politician who became the most famous face of the opposition and was awarded the Nobel Peace Prize in 1991, also spoke and took questions in front of a crowd sprinkled with foreigners and the international press.
In addition to more than 80 Burmese authors, the festival featured Chinese writer Jung Chang, India's Vikram Seth, British historian Timothy Garton-Ash, New Delhi-based writer William Dalrymple and British writer and politician Rory Stewart.
Since the military junta ceded control to a nominally civilian government in 2008, the nation -- among the world's poorest, ranked 164th out of 185 in the International Monetary Fund's list of countries by GDP per capita -- has embarked on a path of democratic liberalization.
In the past year, thousands of political prisoners were freed, restrictions on free speech were loosened, and there have been steps toward political plurality. Aung San Suu Kyi's National League for Democracy was illegal until 2011, with most of its leaders jailed or exiled. Now, it holds seats in parliament.
Suu Kyi, who was elected to parliament in April, was also the festival's biggest draw. Hundreds packed into the Inya Lake Hotel's ballroom to hear her speak.
"We have to start somewhere, and this type of festival is very good for a society like ours that is just opening up," the Nobel laureate said to the enthusiastic crowd on Saturday.
Suu Kyi mostly shied away from politics, instead talking about her love of George Elliott, Victor Hugo and the Harry Potter series, which she said she had read while under house arrest.
"I really don't know how I could ever have been brave enough to do all the things those children did. When people talk about my courage, I think to myself, they don't know anything about Harry Potter," she said.
Despite the festival's air of optimism, many writers expressed concern that there were uncertainties about the extent of the reforms.
"We still take some care," author Pe Myint said during a panel on censorship.
In August, Myanmar closed its notorious censorship arm, the Press Scrutiny Board, which had muzzled the print media for half a century. The move was hailed by Reporters Without Borders as a step in the right direction; the press advocacy organization's most recent World Press Freedom Index, released in January, puts the country at No. 151 in the world. That's 18 places higher than last year, when it was ranked near dead bottom.
Although Pe Myint welcomed the change, he noted that the Scrutiny Board lives on as the new Copyrights and Registration Division, which is responsible for approving publishing licenses.
Currently, all independent print publications in Myanmar are weeklies, but, starting in April, publications can start printing as dailies. It's not clear, however, if the Ministry of Information will approve daily licenses for all publications. And book authors are still required to submit their manuscripts to the government before they can publish.
One legacy of living without freedom of expression for so many years is internal censorship, Pe Myint said. "We used to say that censorship has a table and chair sitting in our head."
And although the current constitution guarantees freedom of speech, it also limits it, in cases that will lead to "disunity among ethnic and religious groups".
Two of the biggest crises currently facing the Burmese government are the ongoing conflict with ethnic Kachin rebels, who have long aimed for more autonomy from the central government in their eponymous state, and violence against the Rohingya Muslim minority in Rakhine state.
For most Burmese, print media is the only option for reliable news. Television remains controlled by the state, and only a fraction of the population has access to the Internet. Even mobile phones are not widely used, since a SIM card in Myanmar can cost as much as $350 in a country where the average wage is about $2 per day.
FOR FREE to continue reading
✔️ Unlock the full content of International Business Times UK for free
offer available for a limited time only
✔️ Easily manage your Newsletters subscriptions and save your favourite articles
✔️ No payment method required
Already have an account?
Log in
© Copyright IBTimes 2023. All rights reserved.