Australia Passes Voting Reforms, Paves Way For Early Election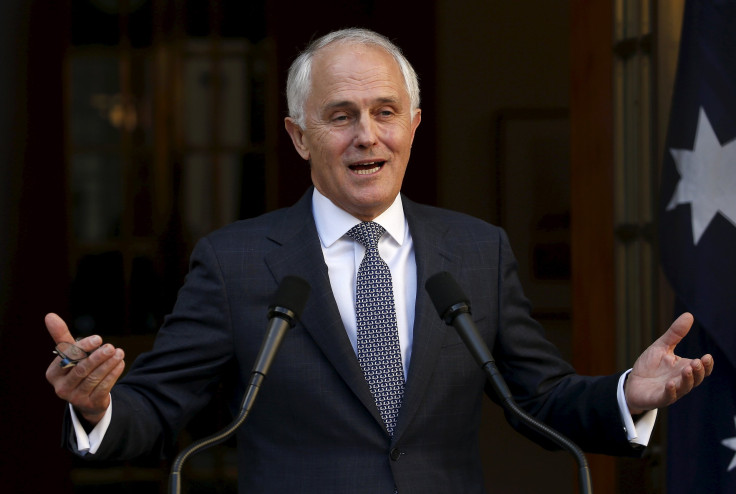 Australia's Senate on Friday passed voting reforms after a marathon session lasting over 28 hours, clearing the way for Prime Minister Malcolm Turnbull to dissolve both houses of parliament and call an early election to end a hostile Senate.
Independent and minor party senators elected at the last election in 2013 have stalled key aspects of the government's agenda, including changes that would make higher education and health care more expensive and limit access to welfare.
The Senate voting reforms would make it harder for smaller parties to enter parliament through vote sharing deals.
Turnbull is now seen as likely to opt for a rare double dissolution election, which sees both houses of parliament face voters, arguing that it will clear the Senate of obstructionists and allow long-stalled economic reforms.
The debate on the voting reforms began on Thursday morning in the Senate and went well into Friday as lawmakers, at least one dressed in pyjamas, employed delaying tactics aimed at breaking their opponents' will.
The reforms were eventually passed and parliament rose until May when the annual budget is due.
"It's a reform which will help ensure that future Senate election results truly reflect the will of the Australian people," Finance Minister Mathias Cormann told the Senate.
Turnbull has consistently led opinion polls since he came to power last year and his ruling Liberal-National coalition is leading the opposition Labor party comfortably in recent polls. But there are signs Turnbull's honeymoon period as prime minister may be ending, prompting election speculation.
An election is due by January 2017, but has been expected to be called for the second half of 2016.
Under Australia's constitution, Turnbull faces a May 11 deadline to call a double dissolution election and the earliest it could be held is June.
In order to call such a poll he needs a piece of legislation twice defeated by the Senate as the trigger.
He has a labor bill which has been defeated once, but would need to recall parliament early to May 3 to allow time to reintroduce the labor bill and have it voted on by the Senate before the May 11 deadline.
But to recall parliament early Turnbull must bring forward the May 10 budget as an excuse.
© Copyright Thomson Reuters 2023. All rights reserved.