Australian Debate On Asylum-Seekers Highlight Illegal Immigration Crisis Down Under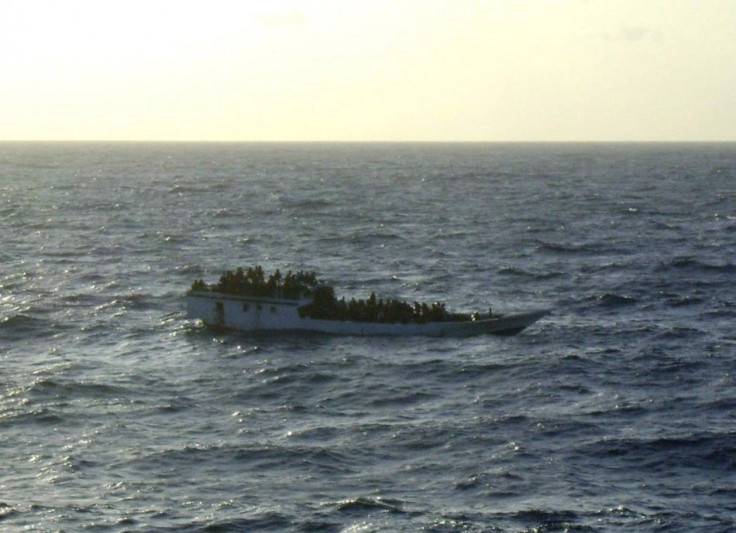 The Australian government is approaching a compromise on sweeping reforms to its immigration policy that would set up controversial offshore detention centers and increase the number of refugees the country accepts annually.
Prime Minister Julia Gillard and her center-left Labor Party are supporting a proposal that would re-open detention centers on the small Pacific island nation of Nauru and Papua New Guinea's (PNG) Manus Island in hopes of deterring the thousands of asylum-seekers who make hazardous boat journeys to try to reach Australia every year.
Most recently, 67 people have been reported missing after leaving Indonesia over a month ago in a rickety boat bound for Australia's Christmas Island, located 220 miles south of Jakarta. In June, two boats, carrying over 300 refugees, capsized within a week of each other with a total of 94 people lost at sea.
Conservative opposition leader Rep. Tony Abbot, whose Liberal Party demanded the re-opening of offshore detention centers as part of the compromise, indicated that his coalition would back the plan in a vote Tuesday.
This aspect of the proposal has been met with opposition from the progressive Green Party and human rights groups, who have strongly criticized the offshore detention centers as substandard and inhumane.
Green Party leader Sen. Christine Milne, whose party categorically rejects offshore detention centers, lambasted the plan drafted by a government-commissioned panel led by retired Air Chief Marshall Angus Houston.
"These are the world's most disadvantaged people but the Panel has recommended pushing them away to a horrible limbo with no time limits and no legal protections. Rather than treating people on their need for protection in line with our legal obligations, the Panel is proposing a harmful return to policies that split families and force more people onto boats," Milne said in a statement.
The United Nations High Commission for Refugees has also weighed in, expressing similar human rights concerns over the proposal's lack of timeframes for processing refugees offshore.
"We would not want to see refugees on Nauru or PNG held for protracted periods of time, the same protracted periods of time in other parts of Southeast Asia where there are as yet unformulated regional arrangements," UNHCR Regional Representative Richard Towel told the Australian.
The Houston Panel was tasked with conducting a report on how Australia should handle the influx of refugees, mostly from Indonesia, though also from countries as far away as Afghanistan and Iraq. The number of refugees has topped 7,600 so far this year.
The Panel cited the need for a "comprehensive regional network" to process refugees in cooperation with neighboring countries, while also suggesting an increase in the annual intake of asylum-seekers from 13,700 to 20,000 with a potential increase up to 27,000 over the next five years.
"Over time, a comprehensive regional framework will reduce the lure of irregular maritime migration but until then, the panel believes Australia needs to include the prospect of processing options outside of Australia," the report said.
"We recommend a policy approach that is hard-headed, but not hard-hearted, that is realistic not idealistic, that is driven by a sense of humanity as well as fairness," Houston said in the report.
"The bitter pill at the core of the package is the quick political fix of sending refugees anywhere but here to suffer somewhere where we can't see them," said Milne.
© Copyright IBTimes 2023. All rights reserved.