Australian Senate Mulls Secret Meeting To Probe Intimidation Concerns Arising From Proposed Sale Of Graincorp To Archer Daniels Midland (ADM)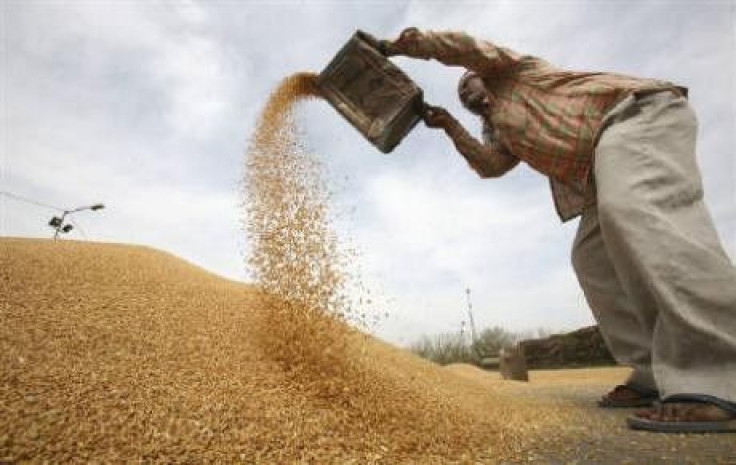 An Australian Senate inquiry into a proposed $3 billion acquisition by U.S. grain trader Archer Daniels Midland Company (NYSE:ADM) of the nation's last independent grain handler seeks to probe claims of intimidation in the market, and could hold a secret hearing to discuss the concerns, the Australian Financial Review reported on Tuesday.
Liberal Senator Bill Heffernan, who is chairman of an inquiry into the proposed sale, accepted by both Australian GrainCorp Ltd (ASX:GNC) and Archer Daniels Midland, told a regulatory competition commission that a private hearing may be needed to deal with some "disturbing issues."
ADM isn't cited in the allegations about intimidation, but Heffernan nonetheless urged the Australian Competition and Consumer Commission to rethink its prior approval of the takeover, citing fears of an uncompetitive grain market.
The intimidation allegations involve an unnamed grain company pressuring others in the market by deploying private investigators, including one who's facing unrelated murder charges.
Senator Fiona Nash said the commission knew too little about how the takeover changes the grain market in Australia. If the deal goes through, ADM could own seven-eighths of the country's grain trading infrastructure.
The deal still needs to be cleared by the Foreign Investment Review Board and GrainCorp shareholders. The review board's chairman Brian Wilson told senators that the deal raised issues of transparency and pricing.
GrainCorp, which told shareholders that the takeover is in their best interests, earlier rejected ADM bids in October and November, saying at the time that ADM had undervalued GrainCorp in those offers.
Heffernan accused ADM of misconduct in other countries, including bribery of local politicians and criticized the competition commission for not interviewing independent experts about anticompetitive outcomes of the deal.
ADM, which has 30,000 employees worldwide, said last week that four government regulators, including the U.S. Federal Trade Commission, have approved its GrainCorp takeover. The business earned $269 million in the first quarter of 2013, and earned 41 cents per share on sales of $81 billion in 2011.
© Copyright IBTimes 2023. All rights reserved.