Australian Toddler Who Went Missing In Dense Bushland Found Safe After 12 Hours Of Search
KEY POINTS
3-year-old boy went missing from his family's vacation home
The tourist area was searched with help of authorities, family, friends, and volunteers
After 12 hours, the toddler was found safe by his grandfather and uncle
The search for a 3-year-old boy who went missing from the family's holiday home in West Australia ended in "joy and tears" when he was finally found after a 12-hour search.
James O'Reilly, 3, went missing in the bushlands at around 7:30 a.m. Saturday triggering a massive search around Karli Rise, Yallingup, a remote tourist area in the south of Perth.
O'Reilly was found asleep near a firebreak, 1 km from the Karli Rise holiday home they were staying at, The West Australian reported.
"Given the time he has spent exposed to the rough terrain and poor weather conditions, arrangements will be made for him to have a medical check-up as a precaution," the Western Australia Police Force said in a now updated Facebook post.
In the same Facebook post, authorities thanked the emergency service volunteer community members who were involved in the search. Soon after, an outpour of volunteers and prayers flooded the comment section of the said post.
At around 7:20 p.m., the same day, the police updated the post with new information.
"3-year-old missing boy James has been located in bushland alive by a family member who was assisting with the land search operation."
Chris O'Reilly, James' father, upon hearing that his son was safe, called it the highlight of the worst day of his life, The Guardian reported.
The toddler was also crying out for food, The West Australian reported.
"The fact that he was talking and smiling. He was definitely cold and afraid and hungry," said Chris.
"It was sad seeing him like that. But he basically walked out of it without a scratch," he added.
Michelle Buckley, James' mother, was feeding her younger child when James went out to play with the dogs, 7 News Australia also reported.
Michelle told reporters that when it was getting dark, she really started to panic.
"That's what got me upset to think he was out there in just his pyjamas. He would have been freezing," she said.
There might be concerns about a snake bite since Jimmy saw a snake, The Guardian reported. The boy was slated to go through a medical check-up as a precautionary measure.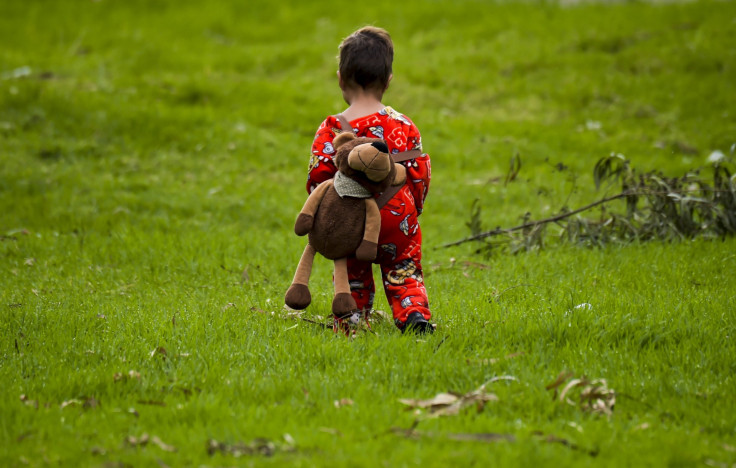 © Copyright IBTimes 2023. All rights reserved.