TPP Deal: Australia Blames US, Big Four Economies For Not Reaching Final Trans-Pacific Partnership Agreement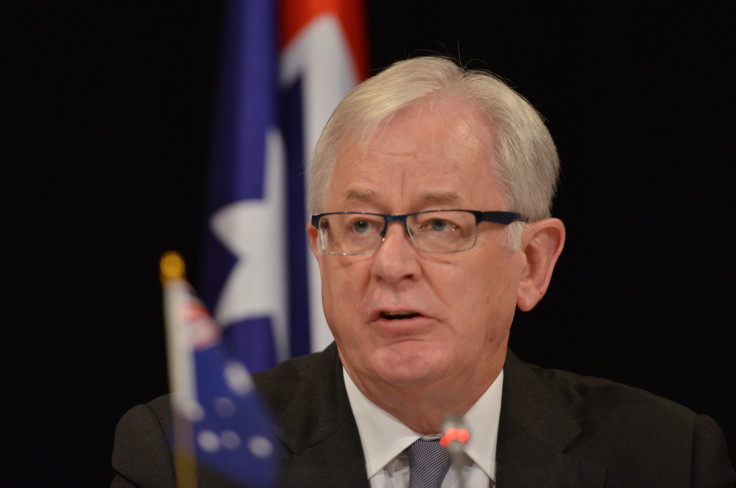 The latest round of Trans-Pacific Partnership negotiations in Hawaii ended without the 12 countries reaching a final agreement because of disagreements over a number of small issues. Australia's trade representative is placing the blame for the accord's failure to pass on the United States and the so-called big four economies.
"Australia had made some excellent progress but unfortunately some difficult issues were not resolved," Australian trade representative Andrew Robb said, according to several reports. "The sad thing is, 98 percent is concluded."
According to Robb, the U.S., Canada, Japan and Mexico were the main roadblocks to an agreement. There were concerns about auto trade, protection for prescription drug companies and access to dairy and sugar markets, The Guardian reports
The TPP is a major trade deal that will govern concerns about 40 percent of the world's economy. According to The Australian, the delegates will reconvene in November for more negotiating. The deal is worth about $200 billion.
Despite the sticking points, many of the delegates said they are hopeful that they can be resolved. "From my reading, the issues are not intractable and there remains a real determination to conclude the TPP among all parties," Robb said.
According to reports, Robb is feeling pressure from back home. Various parties are unhappy with the current deal on the table for sugar farmers and have threatened to "cross the floor" when the deal is up for a vote in parliament. Farmers reportedly are not content with what the U.S. is offering in terms of sugar trade access.
"I'm trying to work particularly on the chance of increasing Australia's share of the growth in the U.S. sugar market, where I think there are big opportunities," Robb said, according to The Austarlian. "You can't go from exporting 87,000 tons of sugar to the U.S. straight to 1.5 million tons, but we can do more with our entitlement growth."
New Zealand took issue with the deal because it wanted the deal to open dairy markets even further. It also joined Australia and Chile in opposing the U.S.'s proposed protection of pharmaceutical companies, according to the New York Times.
© Copyright IBTimes 2023. All rights reserved.