Authorities Warn Against Certain Electric Unicycles Over Battery Fire Risks
KEY POINTS
The CPSC found that the electric unicycles' batteries may overheat
The products' maker and importer refused to recall the affected units
The agency is urging consumers to stop using the electric unicycles
Authorities are urging consumers to stop using unicycles from a certain company because they may start battery fires. Injuries and property damage have already been reported in connection with an affected product.
The warning pertains to certain electric unicycles made by King Song Intell of China that were imported by Florida-based EWheels, the U.S. Consumer Product Safety Commission (CPSC) noted in a news release.
The battery fire risk poses a fire hazard, the agency noted. So far, there has been one fire incident that caused smoke inhalation injuries in two individuals and led to "substantial property damage to a commercial building." Upon testing the product, the agency found that the battery pack may actually overheat, thereby presenting the fire risk.
"King Song and EWheels have refused to recall the product," the agency noted.
As such, the CPSC is urging people who have the affected products to stop using them. Moreover, they are advised to dispose of the units by dropping them off at a recycling facility or household hazardous waste collection point.
Affected electric unicycles have the model number KS-16S. The serial numbers also begin with KS16S. They came in white, black, matte black and silver and were sold online via the EWheels website as well as other retailers.
"CPSC urges consumers not to purchase or sell these electric unicycles due to the hazard identified," the agency noted.
Electric Unicycle Safety
Electric unicycles are single-wheeled vehicles that are self-balancing. Each unit is powered by an electric motor and works quite like a Segway in that the users' movements can direct the speed as well as the direction of the vehicle.
Since these units come with batteries, there are some safety tips users must keep in mind. These include not leaving a vehicle charging unattended or overnight and avoiding charging the unit right after a long ride or if it got wet.
It's best to keep the unit away from water and hot areas or flammable materials. And if the battery becomes swollen, it must be changed "as soon as possible."
Wearing safety gear, following the speed limit and practicing how to use it in open areas without obstacles are also some of the other important ways one can prevent accidents when using electric unicycles.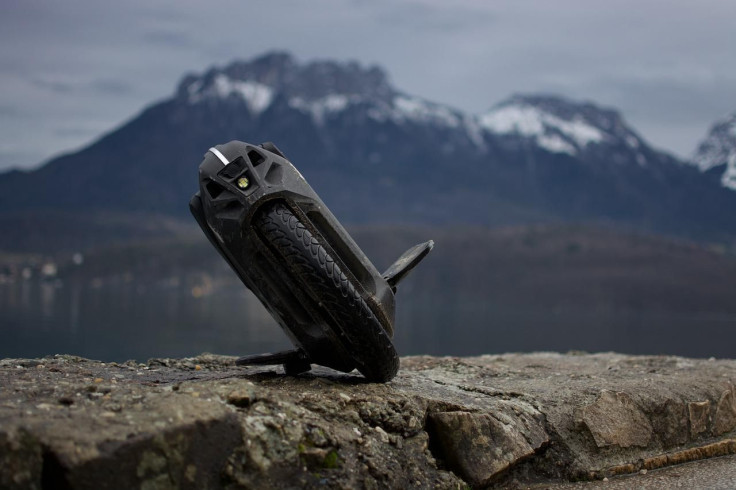 © Copyright IBTimes 2023. All rights reserved.