Drawers Sold At Costco Recalled Due To Tip-Over, Entrapment Hazards
KEY POINTS
The hazards may reportedly pose injury or even death risks
Some 5,400 units are affected by the recall
Customers may get a free tip-over restraint kit or a refund
A company is recalling its drawers because they may pose "tip-over and entrapment hazards" to users. The affected products were sold "exclusively" at Costco.
The problem with Samson International's Universal Broadmoore Cayden Gentleman's 9-drawer chests is that they can become "unstable" if they're not anchored to the wall, the recall alert posted on the U.S. Consumer Product Safety Commission (CPSC) website noted. This issue can even lead to "serious injury" or even death.
In 2019, for instance, there were 11,521 emergency cases related to injuries caused by furniture or TV tip-overs among children, according to the Nationwide Children's Hospital. "Most injuries" in kids that are younger than 6-year-old are caused by furniture and television tip-overs, while cabinet, desk and bookshelf tip-overs are the culprits behind injuries in kids aged 10 to 17, the hospital noted.
In the case of the current recall, the company has received one tip-over incident involving a 10-year-old child.
As such, anyone in possession of a recalled drawer is being advised to stop using it if it's not "anchored to the wall." They should also place the drawer where kids won't be able to access it. They can then either contact the company for a free tip-over restraint kit or opt to return the item instead.
"Samson will also provide free in-home installation of the tip-over restraint kit upon request," the recall alert said. "Consumers can also return the item to any Costco Warehouse for a full refund."
The recall involves the Universal Broadmoore Cayden Gentleman's 9-drawer chests that have the model number M71C3180, Costco customer item number 1335751 and manufacturing date codes that span from September to November 2019 with the date format MMDDYYYY, the CPSC noted. They were sold "exclusively" at Costco Wholesale Warehouses "nationwide," as well as online via Costco's website.
Photos of the drawer, as well as the label at the back where the pertinent information may be located, are available here. About 5,400 units are affected by the recall.
Customers can contact the company at 800-357-0701.
Children are estimated to account for 46% of tip-over injuries attended to in emergency departments each year. To avoid such injuries, parents should consider safety measures like properly anchoring furniture to the wall and checking the house for other unstable items such as shelves and entertainment units.
It would also be useful to install drawer stops on the drawers at home and not to put "attractive items" on top of furniture especially if there are young children in the home. Choosing furniture with wider legs and more solid bases may also help prevent such tip-over incidents.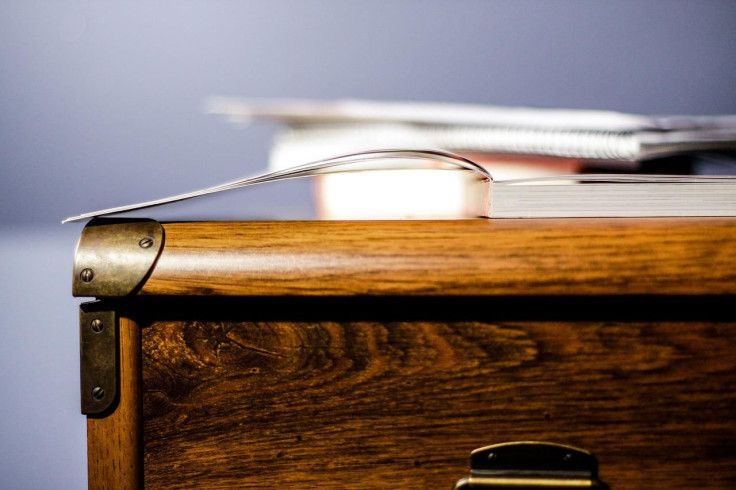 © Copyright IBTimes 2023. All rights reserved.