Automakers In India Wait Out A Slowdown And Prepare For A Long Road Ahead; Fresh Investments In Manufacturing And Technology Aimed At Producing Next Blockbuster Product, Volume Play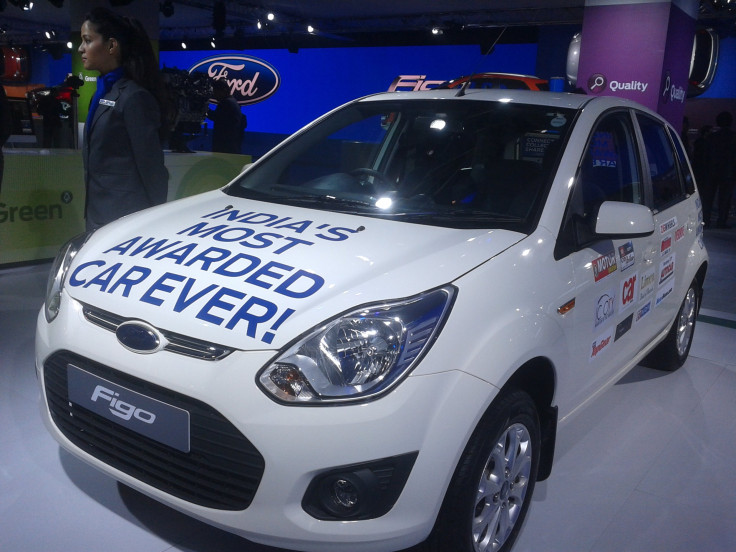 NEW DELHI, India -- On a drab, damp wintry morning in early February that seemed to appropriately reflect the sagging fortunes of the Indian automobile sector, the industry hosted what is claimed to be Asia's largest auto show.
The New Delhi Auto Expo 2014, which ran from Feb. 5 through Feb. 11, was preceded by countless stories about the industry's first slowdown in more than a decade. Yet the event coincided with the launch of 15 global models and more than two dozen domestic vehicles, illustrating automakers' determination to plan for the long term and pour money and models into the Indian market.
"I think for all of us who are in this business, it's not a question of if the market is going to change. It's really more a question of when is it going to happen," Lowell Paddock, head of General Motors in India, told International Business Times at the event.
THE YEAR THAT WAS
The past year was terrible for automakers in India. Sales of passenger cars dropped precipitously as sentiment among Indian consumers -- always a cautious lot -- took a beating.
In the three years preceding 2012, growth in India's auto industry (in terms of passenger vehicle sales) had averaged a breakneck rate of 20 percent. The brakes came on in 2012 when growth slowed to 8 percent and then fell by an equal amount in 2013, marking its first slump in more than a decade.
An overall slowing economy -- India recorded its slowest pace of growth in a decade in 2012-2013 -- coupled with high inflation and interest rates forced many Indian buyers to hold off on plans to buy new cars.
India's largest automaker, Maruti Suzuki, and Ford Motor Company both opted to postpone by a year expansion projects such as the opening of manufacturing plants in the country (now slated for 2015).
Still, the year wasn't all bad. There were success stories such as Renault's Duster sports-utility vehicle, or SUV, and Ford's Ecosport, both of which managed to buck the trend by appealing to the Indian buyer's sense of value.
"It's all about guessing the market and the need of the consumer like Ford did, which was early in identifying the segment," Puneet Gupta, an auto analyst at IHS, told IBTimes.
Regarding the popularity of Renault's Duster despite the overall downturn, Gupta said: "Nobody knew [Renault] in India when they came up with Duster. But Indian consumers were quite quick to switch their loyalties from established brands like Maruti and Hyundai. This helped Renault grow despite not having a great network on the ground."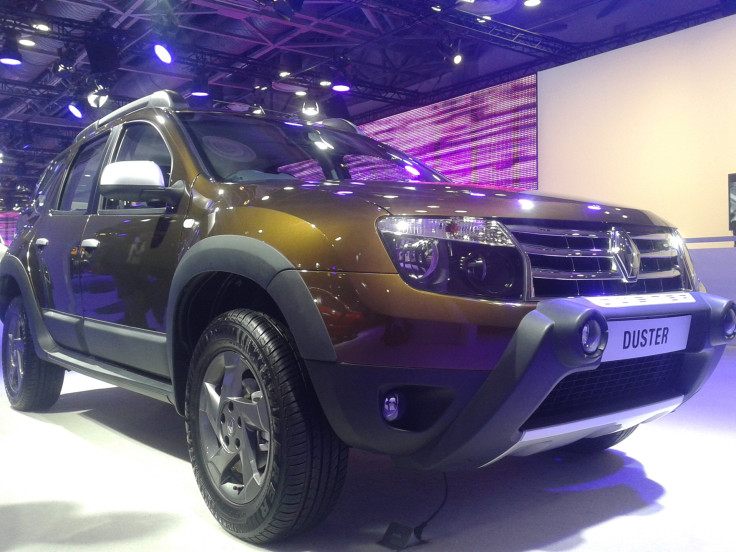 ELECTION AND TRANSITION
GM's Paddock echoed conventional wisdom by observing that the outcome of India's general elections, to be held in the middle of 2014, could be crucial for the immediate future of the auto industry.
"I think until we see more confidence in the future of the Indian economy, perhaps after the elections, I don't expect the market to make a major turnaround," Paddock told IBTimes.
IHS's Gupta believes 2015 will be the year to count on because "India as a whole has lost its momentum and that's something which will take a little time before policies take effect and consumers and businesses start feeling confident."
Meanwhile, 2014 is being seen as a year of transition as the industry begins recovering from its slump by investing in new products that will be ready to roll off dealerships soon as the consumer is ready.
"Number one is making sure that we've got the right products out in the market place. And then count on some improvement in sentiments after the elections. At the end of the day, it's really an issue about sentiments," Paddock said.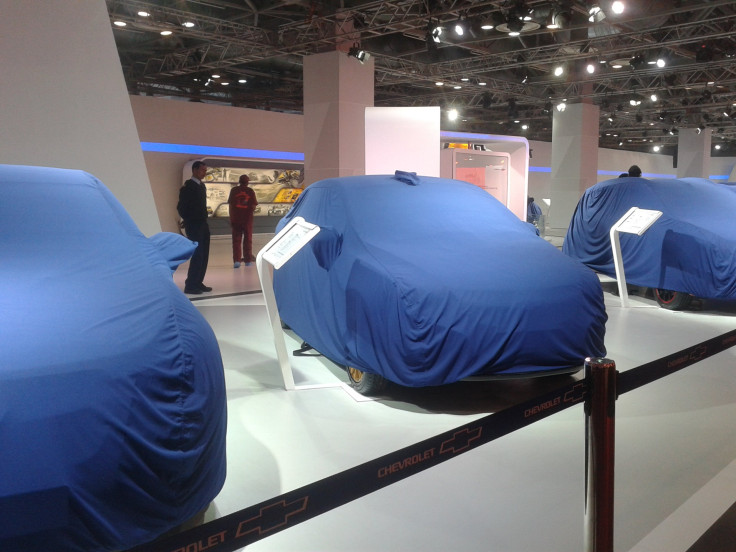 Sumit Sawhney, CEO of Renault India, which is coming off its successful product launch in the previous year, told IBTimes: "2014 is a testing time for the Indian automotive industry, especially with elections around the corner and a lot of uncertainty on the economic front. So, we look forward to the post-election period when things should improve."
MAGIC PRODUCT THAT HITS THE SWEET SPOT
India, which is on track to become the world's third-largest auto market by 2016, is notorious for being a tricky market for automakers.
The country's extremely value-conscious consumers expect automakers to dish out a seemingly impossible combination of quality and design at the right cost. Products that do so are rewarded handsomely as Renault and Ford discovered to their advantage in 2013.
"I believe that in India, more than money, sentiment is more important. But, wherever they saw a value proposition, they went and bought cars, like the EcoSport and Duster," Abdul Majeed, head of PwC's automotive practice, told IBTimes about the way demand shaped up in 2013.
Volumes in the Indian market, which make it viable for an automobile company to continue operations in India, come from the entry-level segment, as an upwardly mobile population aspires to graduate from two wheelers to owning a car.
"In India, you've got to be successful in small and mini [segments]. If you're not present there, you can't replace it with something somewhere else," GM's Paddock said.
At the same time, an increasingly affluent urban population is warming up to the idea of owning a second, smaller car to be used for an office commute or for running errands on India's clogged roads.
"In India, you can't make margins on prices, you need to target on volumes," Majeed said, adding: "One thing is for sure, Indian consumers now want much more comfort as there's no pleasure driving on Indian roads."
The Nissan-Renault venture, which is already present in India in the middle and premium segments, seems to have capitalized on the volume argument with its decision to re-launch the Datsun hatchback, which is expected to retail for well under 400,000 rupees ($6,400).
And, the European carmaker hopes the reinvented small car from a bygone era can help bring volume growth for the company in one of the world's fastest-growing auto markets.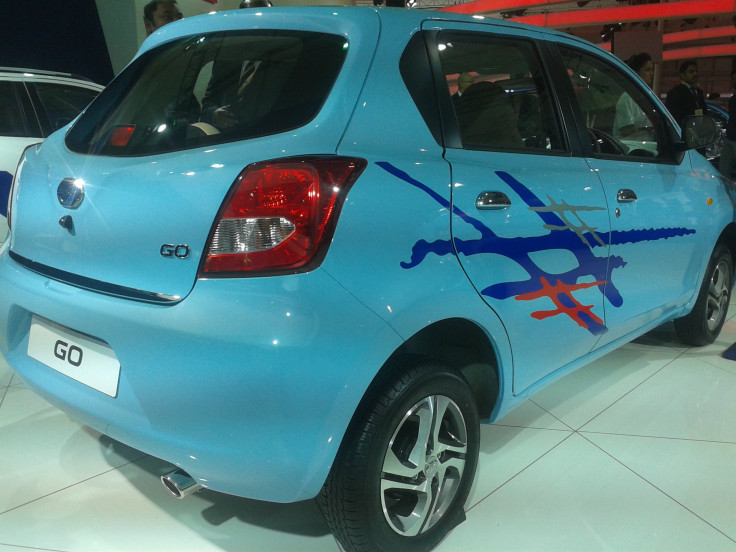 "The Datsun launch is more about targeting consumers at the lower end of the pyramid. I think this is what Renault-Nissan is going to target. India is more of a market that can give you a good cost advantage with production efficiencies, especially in terms of small cars," IHS's Gupta said.
Nissan expects to own 10 percent of the Indian market by 2016 and Datsun will contribute half of the growth, according to Datsun CEO Vincent Cobee.
However, the entry-level segment is also one of the most crowded and competitive, with established players like India's Maruti-Suzuki, which makes 1.5 million cars a year, and Korea's Hyundai, cornering a significant share of the market.
To push back the competition and stand out in this segment, companies need the magic combination of quality, design and cost. In much the same way that foreign players like Hyundai, Ford and GM chipped away at market leader Maruti's market share a few years ago, with extremely popular products such as the Hyundai Santro and i10, Ford's Figo hatchback and GM's Beat.
"Just because you put a cheap tag over a product, no one will buy it. In India, it has to be an overall value proposition," Gupta said.
Ford's Ecosport and Renault's Duster, both SUVs priced between $10,000 to $20,000 across trims, bear out this theory. The Ecosport attracted record bookings and has a waiting period that stretches beyond a year while Renault's Duster was the best-selling SUV in the country last year.
"Duster, which brings huge volumes for us, is a segment breaker and it's our volume pillar," Renault's Sawhney said.
Renault, which has sold more than 100,000 vehicles since entering India a little over two years ago, owns 2.6 percent of the Indian passenger car market. And, the company sold more than 50,000 Duster SUVs in 2013 alone, accounting for nearly 80 percent of all Renault sales in India in the year.
Ford, which does not disclose vehicle-specific sales numbers, sold nearly 120,000 vehicles in 2013 both for the Indian domestic and export markets.
Ford's Piparsania told IBTimes in an email: "While Figo was our entry into the volume segment, the EcoSport filled a white space" in its category.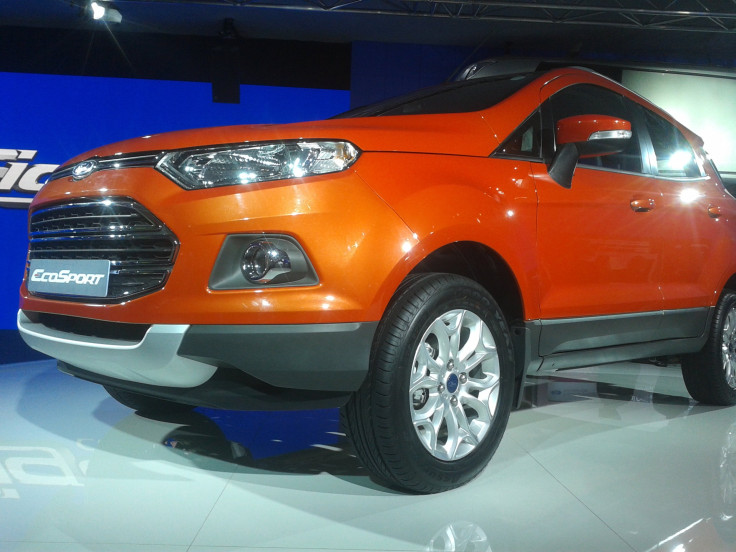 Meanwhile, there are indications that the next growth segment might be in the automatic transmission category, as more and more traffic-weary buyers become willing to pay extra for a clutch-free driving experience in the stop-and-go commute that's commonplace in Indian cities.
"The younger generation doesn't want the hassle of a clutch and gears. So gearless vehicles will be trendsetters," PwC's Majeed said.
Maruti-Suzuki, which has been a market leader since it revolutionized the Indian auto industry more than 30 years ago with its small hatchback Maruti 800 -- at a time when Indian buyers had only two options in the market -- launched its Celerio hatchback at the New Delhi auto show.
And according to Majeed, Maruti, which has been producing cars in India since 1982, understands the Indian market.
The Celerio, priced very competitively for a car with automatic transmission at about $7,500, is expected to set the benchmark for competitors to follow in this segment.
"No more changing gears with India's first auto gear shift," reads one promotional brochure for the Celerio.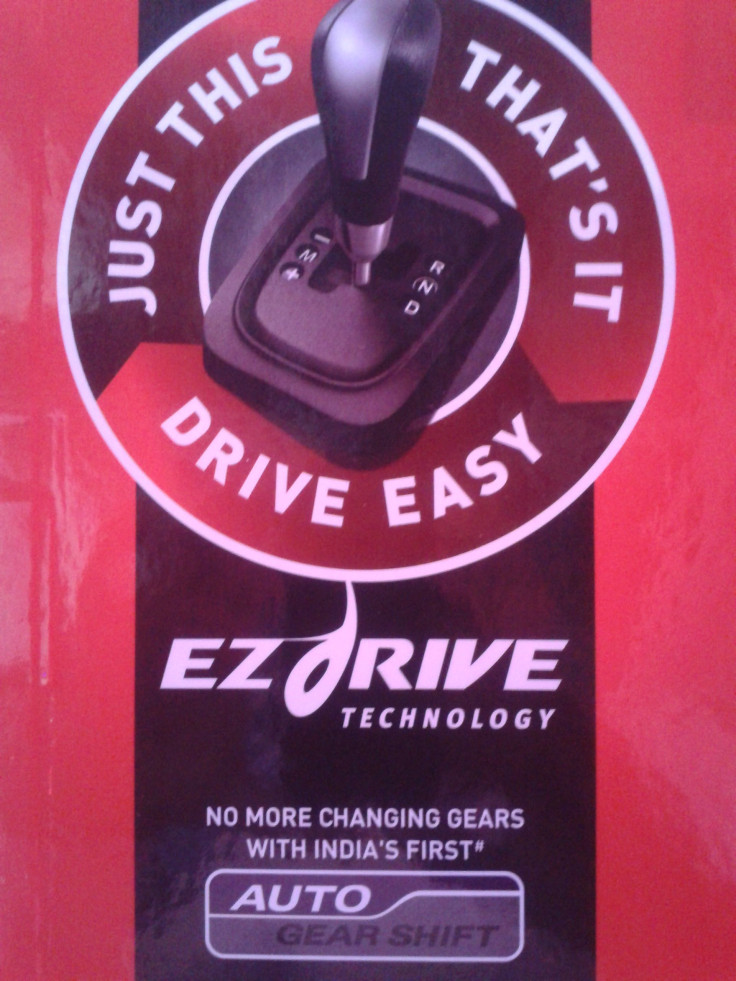 "The introduction of AMT (automated manual transmission) by Maruti will be big in 2014 from the technology perspective. And, we expect the market to follow in the footsteps of Maruti," Suraj Ghosh, senior analyst in powertrains at IHS, told IBTimes.
Other automakers are eager to move into the AMT segment, observed Ghosh, whose company expects solid demand for such vehicles. "OEMs are adapting and responding to market demand. But they will have to be very careful with the pricing," Ghosh said.
INNOVATIONS AND THE ELECTRIC CAR
As Indian consumers seem more open to graduating from handling a stickshift to driving an automatic, carmakers are betting that some years down the road a new generation of environmentally-conscious consumers will be open to buying electric vehicles.
That expectation was evident in New Delhi, where a range of automakers showcased their electric vehicles.
Mahindra, a local auto major that makes everything from scooters to SUVs to combines, displayed its e2O electric vehicle with a new charging technology that the company claims can juice up the vehicle for a 100-kilometer run in just an hour. Using existing technology, it takes five hours to do this.
"This reduces the range-anxiety as the 'Quick Charge' will be more frequently available and charging is as easy as charging a mobile phone," Jagan Kurian, a company spokesperson, told IBTimes.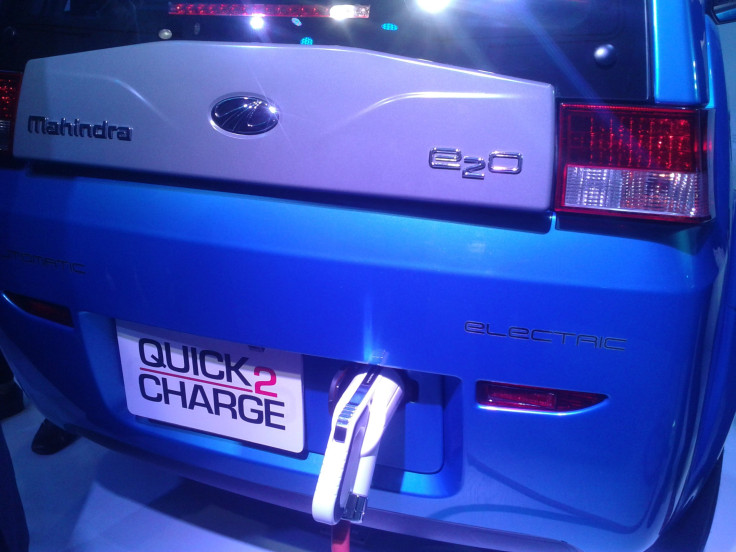 However, the new technology will not be available at homes just yet and instead will be installed at public places such as malls, airports and metro stations.
"If you want to make electric vehicles a success, you need to work on the perception issue and then you have to create the infrastructure. And, there has to be some support from the government or OEMs, or both, to make sure the pricing is right," PwC's Majeed said.
Mahindra already provides normal charging units for the e2O, which are spread at five-kilometer intervals in cities like Bangalore and New Delhi. However, the tiny car that can only seat two adults comfortably has few takers so far given its hefty price tag of nearly 800,000 rupees (about $12,500).
According to Ghosh at IHS, Mahindra and Tata (the maker of the Nano and owner of Jaguar Land Rover) have invested heavily in developing electric vehicles for the Indian market. Other auto makers have preferred to stay away from the segment because they believe the Indian market is not yet ready to opt for the technology at current prices. "But, in about five to six years, the Indian customer will make choices based not only on price but on environmental concerns," Majeed said. "Because today's children, who will be tomorrow's customers, are far more aware of environmental concerns. And once you have the demand, OEMs will start putting infrastructure in place and also help the government promote the technology."
THE ROAD AHEAD
The slump in the industry is expected to have bottomed out and the ongoing recovery in the U.S. and European economies, along with recent government reforms, are seen as positive signs for the industry's future.
According to estimates from IHS, the industry is expected to make a slow recovery, growing by 4 percent in 2014 before picking up speed to clock double-digit growth all the way through 2017. Over the next five years, IHS expects growth in the Indian auto industry to average 9.8 percent.
A tax reduction on small cars and SUVs, proposed by the Indian finance minister in February, is also expected to boost demand for automobiles. On Feb. 21, Ford India announced that it would reduce the prices of its vehicles by up to 100,000 rupees ($1,600).
However, long-term success in a tough, demanding market such as India's demands auto makers put in the time, effort and resources to understand the needs of the local consumer.
According to Majeed, product strategy is key to success in Indian markets.
"Apart from a global launch, you have to think of serving Indian tastes; understand the market and distribution networks -- both from an urban and rural perspective," he said.
That sentiment was echoed by IHS's Gupta, who said: "If you have to succeed in a mass market … especially in rural markets, or Tier 3, Tier 4 markets, it pays to have outlets. Without that, it's really difficult to sell cars in India."
Foreign automakers, including the Detroit majors, likewise seem to understand this.
"Americans [automakers] have changed their thought process in terms of their product line and they are investing in terms of not only putting up new plants but also focusing on India-specific products," Gupta said.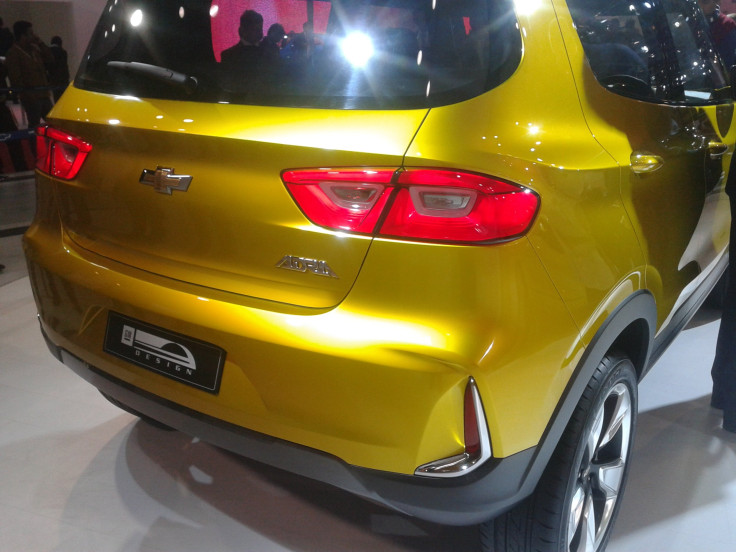 GM, which has invested about a billion dollars in the Indian market so far, plans to focus on continuing "to localize very heavily," Paddock said, adding that the company's local plants are flexible enough to change course to suit the market's needs. The company launched "Adra" -- a concept SUV designed at the company's facilities in Bangalore for the Indian market -- at the New Delhi event.
Japanese carmakers, who have been present in India for many years, are also stepping up investments in the country. "It was clear to me that OEMs are taking Indian markets very seriously, with new launches and plans for India," Majeed said of the Delhi auto show, adding: "The OEMs are also pretty clear that they have to make investments and they're committed to the Indian markets. Some of the OEMs are also looking at India to leverage their global strategies, focusing on export and R&D activities."
Late in February, Honda announced that it would invest about $80 million in a new plant to produce cars for the local market. Honda, which has managed to win over Indian consumers with its extremely popular City and Amaze sedans, hopes to bring down costs by sourcing local components.
Ford's $1 billion plant in Sanand in the western state of Gujarat is expected to begin producing vehicles and engines sometime in 2015, according to Vinay Piparsania, executive director of marketing and sales for Ford India.
"When operational, the new manufacturing facilities at Sanand will double our overall installed production capacity in India to 440,000 vehicles and 610,000 engines a year," Piparsania told IBTimes in an email.
While having a blockbuster product on the ground helps significantly, long-term success in India is also predicated on automakers' abilities to build a functional network of component suppliers, dealers and service centers on the ground. This is an added challenge in a vast country with a small but growing rural market.
"Reach matters in India. If you have to succeed in a mass market especially in rural markets, it pays to have outlets. Without that it's really difficult to sell cars in India," Gupta said.
Despite the challenges in the Indian market, it continues to be a vast, relatively unexploited one. Experts quote numbers such as penetration levels -- in India only 15 in 1,000 people own a car while in the U.S., the number is as high as 800. Then there is the demographic dividend to account for with 350 million people in the country under the age of 35, which is a huge potential market.
"As long as the economy grows, and inflation and fuel prices are managed, it should really give a boost to the Indian automobile markets. In the medium-to-long term, I'm very confident the Indian markets will take off," PwC's Majeed said.
"It's been hard. Let's be clear, this is volatility, up and down, but the basic macroeconomics are right," Datsun's Cobee said referring to the slowdown of the past year.
"Every growing economy is under tough pressure today but financial markets are improving. Western Europe and U.S. are improving. The world's ups and downs are very normal. This is not cancer, this is flu."
FOLLOW MORE IBT NEWS ON THE BELOW CHANNELS