Automakers Report Strong Uptick In May US Sales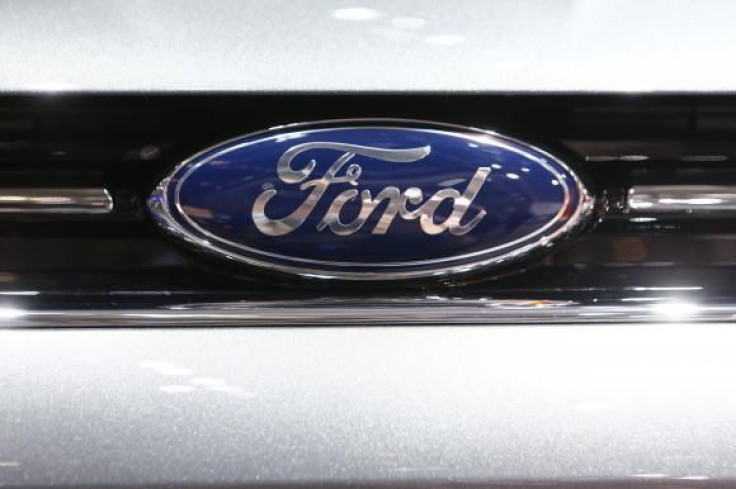 DETROIT (Reuters) - Automakers on Tuesday reported higher-than-expected U.S. new car sales in May, underpinning a broader recovery in the U.S. economy.
General Motors Co, Ford Motor Co and Chrysler Group beat analysts' expectations, as did Toyota Motor Corp and Nissan Motor Co. GM and Chrysler said May sales were the best for that month in seven years, and Nissan set a sales record for the month.
"Industry sales in May soared as consumer confidence improved and demand for new vehicles continued to strengthen," said Bill Fay, group vice president of Toyota Motor Sales USA.
A record number of recalls at GM since the first of the year did not seem to have crimped demand for the automaker's new vehicles.
GM's May sales were up 12.6 percent to 284,694 vehicles, well above the consensus of nine analysts polled by Reuters. All four GM brands reported sales increases, with gains at Chevrolet and GMC driven in part by strong demand for new full-size utility vehicles and pickups.
Ford said May sales rose 3.0 percent to 254,084 vehicles, with gains for both the Ford and Lincoln brands. Chrysler was up 16.7 percent, to 194,421. Toyota climbed 17.0 percent, to 243,236, and Nissan jumped 18.8 percent, to 135,934.
Ford's U.S. sales boss, John Felice, said demand was strong, especially over the Memorial Day weekend: "We're very encouraged with what we see in a robust industry thus far this year."
The U.S. auto industry is forecast to show a third straight month of strong sales after cold and snowy weather pressured results in January and February. Analysts polled by Reuters expected May industry sales to rise about 7 percent, with an annual sales rate of 16.1 million vehicles, but the actual results could surpass those projections.
Chrysler on Tuesday said it expects the U.S. industry's annual sales rate in May to finish at 16.9 million vehicles, including medium and heavy trucks, which account for about 300,000 vehicles each year. GM projected the annual rate in May at 16.5 million.
Morgan Stanley analyst Adam Jonas said he expected the annual sales rate in May would finish at 16.6 million vehicles. That would be the highest rate since February 2007, when it was 16.77 million.
Monthly auto sales are an early snapshot of consumer demand for big-ticket items. U.S. new-car sales in April rose 8 percent and the annual selling rate finished at 16.04 million vehicles.
Specific indicators in May were mixed. Sales of full-size pickup trucks rose 17.2 percent at Chrysler and 9.5 percent at GM. At Ford, sales of the best-selling F-series pickup fell 4.3 percent, with the automaker trimming discounts on 2014 models as it readies the launch this summer of a redesigned, aluminum-intensive 2015 F series.
Average transaction price for a new vehicle in May was $32,307, according to research firm Kelley Blue Book, which said average new-car prices were up $653 from a year ago, but down slightly from April.
The trend - rising transaction prices and steady discounts - "speaks to the strength of our economic recovery," said Kelley senior analyst Alec Gutierrez.
Ford and GM saw brisk sales of luxury cars from their premium brands, with Lincoln up 21.1 percent in May and Cadillac up 6.4 percent.
© Copyright Thomson Reuters 2023. All rights reserved.