Back-To-School, Holiday Season Expected To Be Same Or Better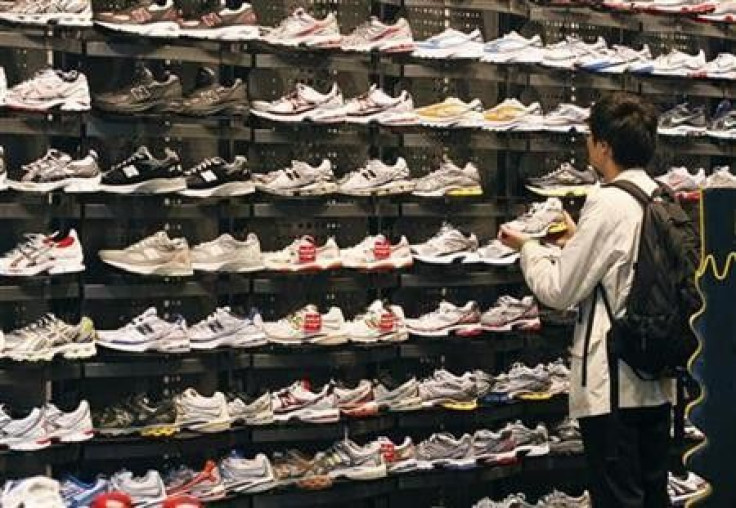 Unemployment is still above 8 percent, the cost at the pump is rising and consumers are still wary and cost-conscious, but recent surveys indicate back-to-school buys and the all-important upcoming holiday shopping season will be as good as or better than last year even as consumers strive to make every dollar count.
Still, the theme of the season is cautious optimism and mixed signals about what direction consumers will take this year: will they exhibit classic recovery related buying patterns or will the economy take a turn for the worse, battering the holiday shopping season as it did in 2008?
Consumer sentiment entered August at a three-month high and July's retail sales figures showed the first month-to-month gain since March. Job gains were better than expected. Unemployment stands at 8.3 percent, but it's lower than the 9.1 percent that ushered in last year's back-to-school shopping season.
One positive indicator arises from expectations of maritime freighter traffic. A monthly estimate by the National Retail Federation and Hackett Associates indicated that container traffic through the nation's key ports is expected to be up 6.3 percent in August, up 7.3 percent in September and up 13.2 percent in October over the same months last year.
Port traffic between August and October is an indicator of retailers' confidence as they stock up on imported items ahead of the all-important holiday shopping season. In 2011, imports shrank in all three of those key months, led by a 7 percent decline in August compared with the year before.
Importers also appear to be gearing up for increased consumer spending. According to an annual survey by the New York-based non-bank trade financier Capital Business Credit, 77 percent of merchandise importers believe the fall and winter seasons will be the same or better than last year. This year, 44 percent of these importers said they believe this year's holiday shopping season will be better than last year's; this is up from the 27 percent, year-over-year increase in those who expressed the same sentiment last year. Still, 22 percent of those surveyed said they have seen orders shrink so far compared to last year.
The recent slew of company earnings reports and conference calls showed a mixed bag, however, with bargain retailer Wal-Mart Stores Inc. (NYSE: WMT) reporting strong guidance for the season while specialty apparel retailer Aeropostale Inc. (NYSE: ARO) exhibiting a soft start.
"While I believe we are focused on the right key initiatives to improve our overall business, sales trends for the early back-to-school season have been inconsistent," said Thomas P. Johnson, Aeropostale's chief executive officer, said in announcing his company's second-quarter earnings last week.
Carol Schumacher, vice president of investor relations for Wal-Mart Stores, Inc., said in a recent conference call that back-to-school apparel sales were up 7 percent from last year at about halfway through the shopping season.
"Within home, we're seeing strong performance in college essentials like bedding and bath," she added.
© Copyright IBTimes 2023. All rights reserved.