Bahrain Joins UAE In Reaching Agreement With Israel To Normalize Relations
KEY POINTS
Bahrain will become only the fourth Arab nation to recognize Israel along with the UAE, Egypt, and Jordan
The U.S., Bahrain, and Israel released a joint statement expressing their apparent excitement at the diplomatic deal
Israel and the UAE are set to sign their respective deal at the White House on Sept. 15
The Kingdom of Bahrain said Friday that it reached an agreement with Israel to normalize relations and help further ease tensions in the Middle East. The announcement comes nearly a month after the United Arab Emirates broke ground with its own agreement with Israel set to be signed in the White House.
President Donald Trump posted a joint statement from the U.S., Bahrain, and Israel on his Twitter, along with a post about how excited he was for the "historic breakthrough."
"President Donald Trump, His Majesty King Hamad bin Isa bin Salman al-Khalifa of the Kingdom of Bahrain, and Prime Minister Benjamin Netanyahu of Israel spoke today and agreed to the establishment of full diplomatic relations between Israel and the Kingdom of Bahrain," the press release said.
"This is a historic breakthrough to further peace in the Middle East. Opening direct dialogue and ties between these two dynamic societies and advance economies will continue the positive transformation of the Middle East and increase stability, security, and prosperity in the region."
Trump spoke further about the new deal from the Oval Office, flanked by multiple advisors who echoed Trump's excitement at the deal.
"There's no more powerful response to the hatred that spawned 9/11 than the agreement that we're about to tell you," Trump said. "I am very hopeful that there will be more to follow. I can tell you there's tremendous enthusiasm on behalf of other countries to also join."
Bahrain is a small, independent island nation off the eastern coast of Saudi Arabia in the Persian Gulf and houses the U.S. Navy's Fifth Fleet. It is also one of Saudi Arabia's closest allies, which has provided regular financial and even military support to help suppress a 2011 uprising on the island.
Following the UAE agreement scheduled to be signed on Sept. 15, Bahrain will be the fourth Arab nation to recognize Israel and open diplomatic relations. Egypt and Jordan were the first countries to recognize Israel after they were defeated in the Six-Day War in June 1967.
An effort to reach a peace agreement between the nations was headed by Trump's son-in-law Jared Kushner, a senior advisor with no previous diplomatic experience. His initial efforts to strike a peace agreement focused on Israel and the Palestinian territories of the West Bank and Gaza Strip. However, this plan was thrown out by the Palestinian Authority in January because of how strongly they felt it favored Israel.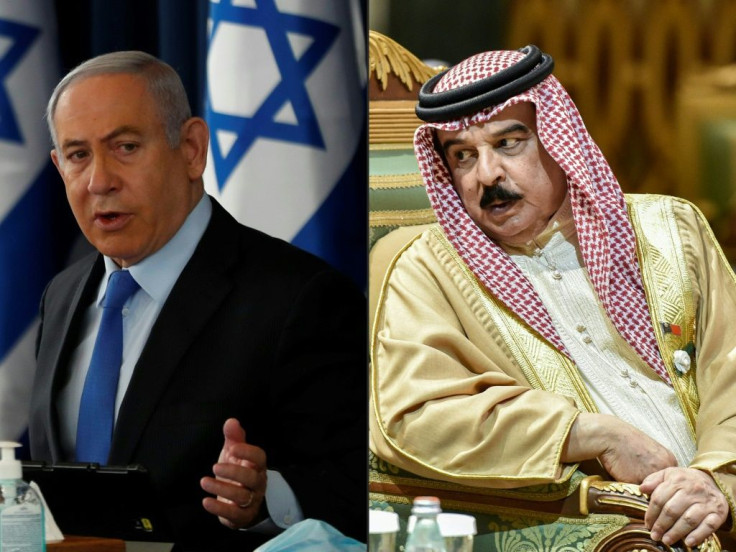 © Copyright IBTimes 2023. All rights reserved.