Banana War Ends: EU And Latin America Settle Trade Dispute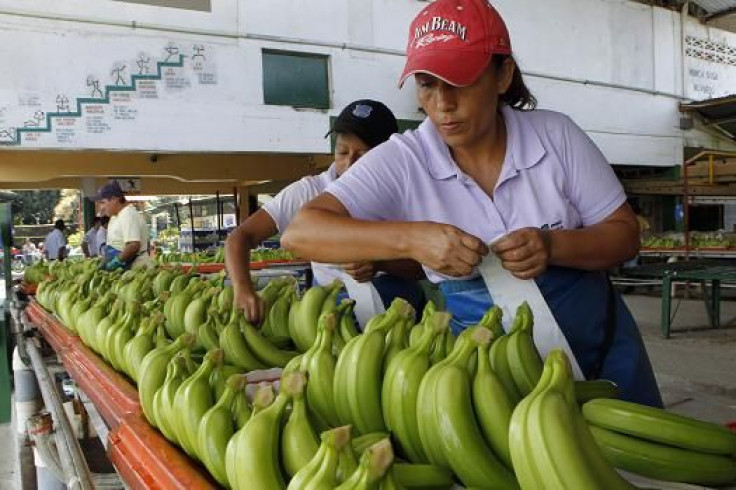 A longstanding trade dispute between the EU and several Latin American countries over bananas has ended after more than two decades.
The dispute, dating back to 1991, involved tariffs on banana exports from Latin America, which were imposed to protect banana exporters in former European colonies in Africa and the Caribbean.
The EU and 10 Latin American countries formally ended the dispute Thursday after signing an agreement before the World Trade Organization, following a 2009 pact to gradually lower the tariffs over the next few years.
"This is a truly historic moment," said WTO Director-General Pascal Lamy in a statement.
"After so many twists and turns, these complicated and politically contentious disputes can finally be put to bed. It has taken so long that quite a few people who worked on the cases, both in the Secretariat and in member governments have retired long ago."
The trade resolution had been anticipated since December 2009, when the EU and the 10 Latin American nations agreed to lower tariffs from €176 per metric ton ($224 for 2,205 pounds) to €114 per metric ton by January 2017.
The Latin American signatories included Brazil, Colombia, Costa Rica, Ecuador, Guatemala, Honduras, Mexico, Nicaragua, Panama and Venezuela. Peru was also present for the signing, but did not sign the agreement because it was not involved in the initial dispute.
© Copyright IBTimes 2023. All rights reserved.