Bangkok Terror Threat: Hezbollah Suspect Arrested after U.S. Warning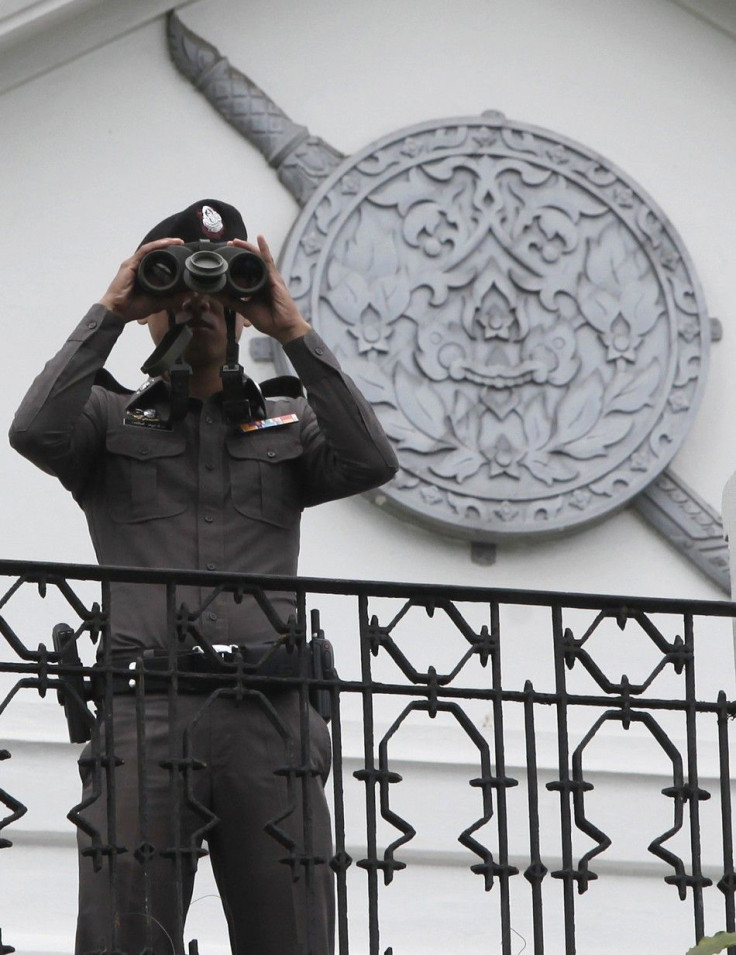 A terrorist threat in Bangkok, Thailand had the U.S. and Israel warning tourists to stay away from public areas and popular destinations in the city on Friday.
The U.S. embassy warned foreign terrorists were planning attacks in the near future, a statement that was seemingly confirmed later in the day when Thai police arrested a Lebanese national with suspected links to Hezbollah.
A Lebanese suspect from the Hezbollah group has been taken into custody by Thai officials and police are investigating further, Thai deputy prime minister, Chalerm Yoobamrung, told Reuters.
Following concern raised by the Israeli embassy about a possible attack by a group of Lebanese terrorists in Bangkok, Thai police officials have been co-ordinating with Israeli officials since before the new year.
The suspect is being held and interrogated under immigration laws. One suspect is still at large, according to Time.
The U.S. embassy reportedly informed Bangkok of the threat. No further information about the warning has been provided by the embassy, but on Friday American citizens were urged to exercise caution when visiting public areas where large groups of Western tourists gather in Bangkok, and to keep a low profile while in public.
Gen. Yuthasak Sasiprapha, Thailand's defense minister, said that tourist sites, synagogues and the Israeli embassy were possible targets for a car bomb, according to The New York Times.
Israel's Counter Terrorism Bureau also issued a serious travel warning for travelers in Bangkok on Friday, and authorities are now conducting pat-downs and searches at travel hubs in the city.
Hezbollah, the militant Shiite Muslim group and political party born during the 1982 Israeli invasion of Lebanon, is vehemently antagonistic toward Israel and has said it seeks to destroy the state.
Our struggle will end only when this entity [Israel] is obliterated, the group states in its manifesto.
Hezbollah receives support and funding from Iran, which is increasingly at odds with both the U.S. and Israel. Earlier this week, a nuclear scientist was assassinated in Tehran, which Iran quickly called an U.S.-backed Israeli mission.
Historically, Hezbollah hasn't had an active presence in Thailand, said CNN terrorism analyst Peter Bergen, adding that the arrest was pretty surprising.
However, there is an Islamic insurgency active in the south of Thailand.
© Copyright IBTimes 2023. All rights reserved.