Bangladesh Sentences 8 Islamist Militants, Including Harkatul Jihad Leader, To Death Over 2001 Attacks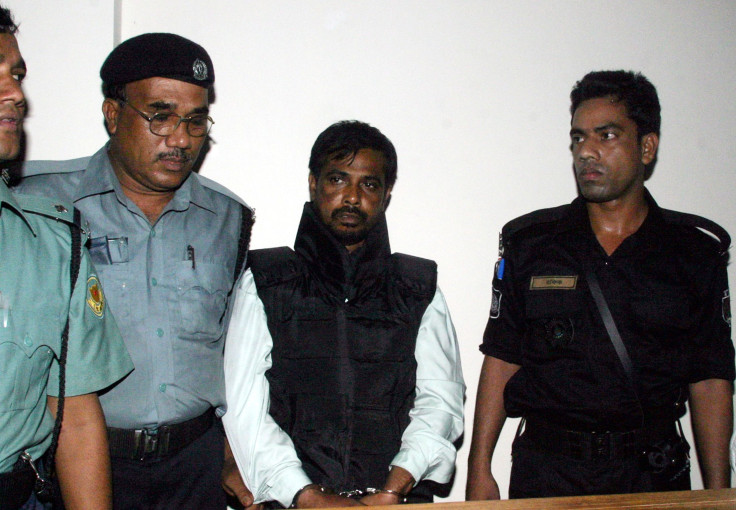 Eight Islamist militants, including a top leader of the group Harkatul Jihad, was sentenced to death on Monday by a court in Bangladesh's capital for their connections to a series of bombings on a single day in April 2001, according to media reports.
A judge at the court in Dhaka reportedly said that six others involved in the bombings, which killed 10 people and injured many others during a celebration to welcome the new year according to the local calendar, had been sentenced to life in prison. Mufti Abdul Hannan, the leader of the group that was banned by the Bangladeshi government in 2005, was also sentenced to death.
"The attack was carried out to destabilise the country and create panic," Judge Ruhul Amin said as he delivered the verdict, according to Agence France-Presse, or AFP.
Prosecutor Abdullah Abu told reporters after the verdict was announced: "We're happy with the eight death sentenced, but not satisfied with the sentencing of six people who were given life terms. We'll appeal against the life sentences." He also added that the incident was a "heinous attack and unprecedented in our history," AFP reported.
According to reports, Harkatul Jihad, which reportedly claimed that singing and dancing during New Year celebrations are against Islam, aims to establish strict Islamic law in the country.
Hannan is reportedly already facing a death sentence for a failed attempt to assassinate Anwar Choudhury, a former British High Commissioner, in May 2005. The incident left Choudhury injured, while his bodyguard and two others were killed.
The Harkatul Jihad, which is most active in the South Asian countries of Bangladesh, Pakistan and India, has also reportedly been blamed for an attack in August 2004 on a rally by Prime Minister Sheikh Hasina, who was leader of the opposition at the time, which reportedly killed 23 and wounded more than 150 people.
© Copyright IBTimes 2023. All rights reserved.