Bardo Museum Attack: Moroccan Man Arrested In Italy Over Alleged Involvement In Tunisian Museum Shooting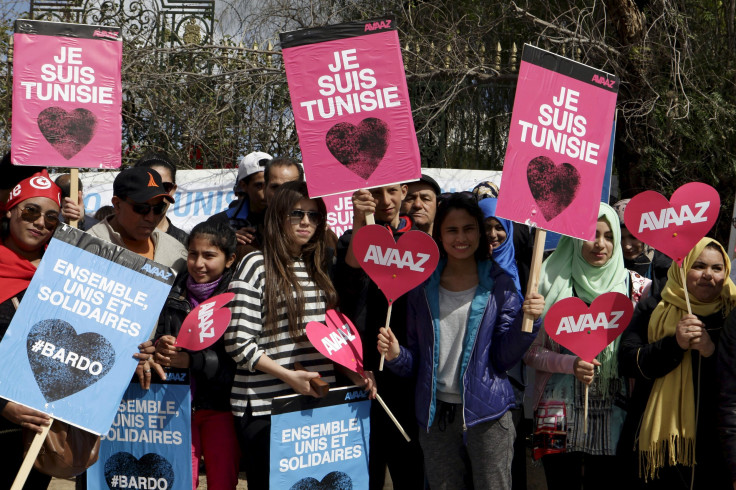 Italian police on Wednesday arrested a Moroccan man, suspected of aiding the attack on the Bardo National Museum in Tunisia's capital city on March 18, killing 22 people, mostly foreign tourists. The suspect is believed to have reached Italy along with other migrants crossing the Mediterranean for European shores.
The 22-year-old man, named Touil Abdel Majeed, was arrested in Milan's Gaggiano suburb after Tunisian officials had issued an international warrant for his arrest, NBC News reported, citing Italian counterterrorism police. Authorities believe that Majeed was involved in the "planning and execution" of the deadly attack in which police killed two militants.
According to Bruno Megale, chief officer of Italy's DIGOS anti-terror police unit, Italian authorities first identified Majeed in February, after he and 90 other migrants arrived by boat in the Sicilian port of Porto Empedocle. A deportation warrant was also issue against him at the time, NBC News reported, adding that Majeed was staying in an apartment with his mother and two brothers.
The Islamic State group had claimed responsibility for the attack in an audio statement released by one of the group's media offices. According to the report, the attackers were allegedly trained by ISIS' branch in Libya.
Tunisian authorities have arrested several people in connection with the massacre, including four relatives of Hatem Khachnaoui, one of the two gunmen killed at the scene.
Two days prior to the attack, ISIS supporters reportedly began circulating messages on social media saying that an attack in Tunisia was imminent. However, no security officials were reportedly guarding the museum or the parliament at the time of the attack.
© Copyright IBTimes 2023. All rights reserved.