Barney Frank: Top 5 Viral Moments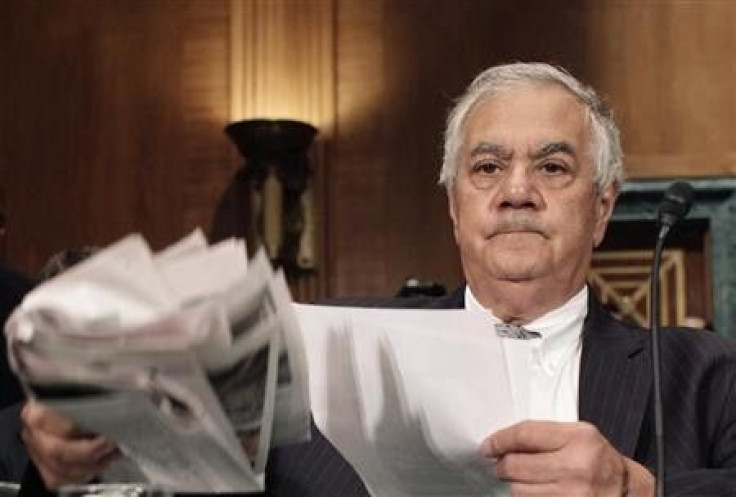 The planned retirement of Congressman Barney Frank, D-Mass., leaves the Democratic party lacking in the YouTube mojo department. Partisan sniping aside, Frank was a regular source of one-liners and playful harassment of his legislative colleagues.
For Democrats, the resignation of Anthony Weiner represented the loss of one of its quickest wits -- depending on who you ask. Frank was a short second behind, making regular appearances in public and on television that made him the darling of sarcastic liberals everywhere.
In memoriam of Frank's more notable moments on TV and on the floor of Congress, here are his top five viral-worthy moments.
The Dining Room Table
After being confronted by a woman who compared President Barack Obama's healthcare reform push with Hitler, Frank responded with It is a tribute to the First Amendement that this kind of vile contemptible nonsense is so freely propagated. He went on to compare her to a piece of furniture.
We Could Tax Rich People
Frank rarely shied away from his liberal bona fides at times when his Democratic colleagues played it safe. In this exchange with CNBC Maria Bartiromo, he cops to supporting tax increases on the rich.
The Barney Shuffle
The Congressman faced a good deal of scrutiny following remarks in support of the solvency of Fannie Mae and Freddie Mac. His 2010 opponent Sean Bielat, used set the quotes to music, lampooning Frank's verbal dosey-do around his earlier comments.
O'Reilly v. Frank
Democratic lawmakers looking to cut their teeth and make a splash know a spirited fight on Fox News could spice things up. Following the mortgage crisis, Fox commentator Bill O'Reilly made Frank his whipping boy. In an appearance on the show, O'Reilly's anger is supplanted by Frank's trademark undercutting remarks. To wit: This is why your stupidity gets in the way of rational discussion.
Frank In The House
The Congressman had a propensity for tweaking his Republican counterparts regularly on the floor, to sometimes dubious effect. Here Frank and U.S. Rep. Pat McHenry, R-N.C., get into a bickering match over rules.
© Copyright IBTimes 2023. All rights reserved.