Bashar Assad Denies Iran's Involvement In Syrian Conflict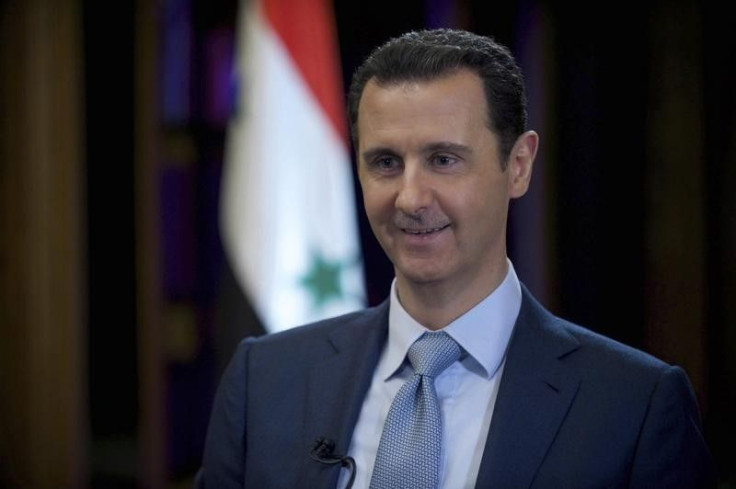 Syrian President Bashar Assad admitted on Monday in an interview with France 2, a French television network, that he had invited Hezbollah fighters from Lebanon to fight alongside his regime soldiers. However, Assad, who is currently heading a government that's struggling to retain control over the strife-torn nation, denied there were any Iranian troops in Syria.
"We invited Hezbollah, but not the Iranians … they (Iran) have not sent any force. ... There are no Iranian troops in Syria," Assad reportedly said in the interview, broadcast on Monday. His latest comments contradict previous reports suggesting that Shiite Iran -- Assad's key regional ally -- has not only spent millions of dollars providing arms and ammunition to Assad's army, but has also sent trained military personnel to aid in the fight against the Islamic State group and other Sunni rebels.
In the interview, Assad also reiterated that Western nations, including France, were responsible for breeding "chaos" in Syria, leading to the eventual rise of ISIS in the country.
"ISIS was created in Iraq in 2006 under the supervision of the Americans. The IS came from Iraq to Syria because chaos is contagious," Assad reportedly said, adding that the "French regime" was also responsible for supporting the jihadists "they called moderate opposition."
"In 2012, before the rise of ISIS and before the West acknowledged the existence of al Qaeda faction which is al-Nusra, these people you called moderate published videos where they ate the heart of a Syrian soldier, where they dismembered other victims, and where they beheaded others," Assad reportedly said.
In the wide-ranging interview, Assad also denied allegations, made by several human rights groups, that his soldiers used chemical weapons on civilians. "We haven't used chlorine gas and we don't need to," he said, referring to recent reports of attacks on the Syrian city of Idlib.
© Copyright IBTimes 2023. All rights reserved.