Bataclan Paris Attacks 2015: French National Identified As Attacker After Police Find Syrian, Egyptian Passports At Scene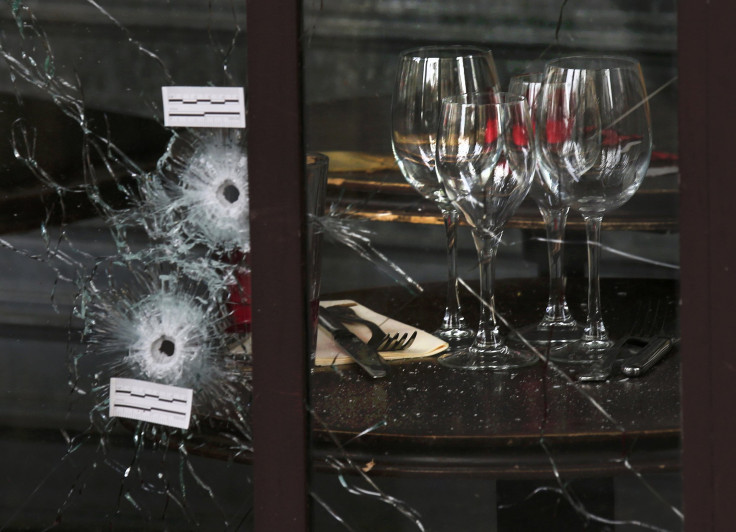 A French national and known Islamic extremist has been identified as one of those responsible for the mass shooting at the Bataclan theater in Paris, police sources told the French-language newspaper Liberation. The sources said fingerprints helped identify the suspect, who was not named publicly.
Police discovered Egyptian and Syrian passports at the scene, supporting claims by the Islamic State group it was responsible for the attacks that killed at least 127 people and seriously injured scores of others.
A second Egyptian passport was found outside the Stade de France just north of Paris where suicide bombers attacked a bar while the French and German international soccer teams were playing a game. Footage of the match shows players looking around nervously as the noise of the suicide bombers who blew themselves up outside the facility reverberated around the stadium.
Police had not verified the identities of the Egyptian and Syrian nationals, but were working with foreign counterparts to confirm the information in the passports, the newpaper in Paris reported. Accordingly, police have not yet released their names.
The hostage situation at the Bataclan theater unfolded during a night of coordinated terrorist attacks at several locations across France's capital, with most of the killing done at that venue. Several smaller attacks also took place at sites in central Paris.
In the wake of the attacks, French President Francois Hollande said they constituted "an act of war" and that "France will be ruthless in its response to Islamic State."
World leaders offered their support to France. "It's an attack not just on the people of France ... this is an attack on all of humanity and the universal values we share," U.S. President Barack Obama said. Meanwhile, U.K. Prime Minister David Cameron warned the country to be prepared that British nationals could be among the casualties and said his country's threat level remained "severe."
© Copyright IBTimes 2022. All rights reserved.
FOLLOW MORE IBT NEWS ON THE BELOW CHANNELS