'Batman: Arkham Knight' Set For October Release Date: Delay Rumor Untrue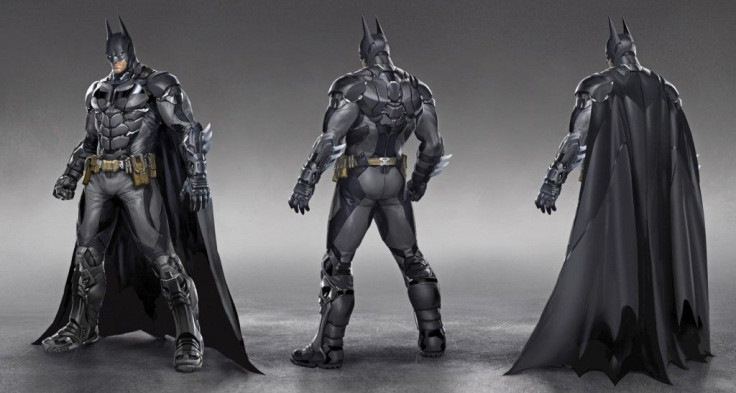 Looks like Rocksteady's "Batman: Arkham Knight" is still scheduled to launch for the Xbox One, PlayStation 4 and PC this October.
Apparently, the rumors of the game's delay we heard last week aren't true.
During WonderCon Anaheim 2014, a sci-fi, comic book and motion picture convention held in California April 18-20, it was alleged that DC editors Mike Cotton, Shelly Bond and Jim Chadwick stated "Batman: Arkham Knight" wouldn't launch until 2015. The panelists supposedly told the audience the release date for the upcoming action-adventure game had been pushed back to sometime next year, despite a previously confirmed Oct. 14 release date. DC is the publisher of the "Batman" comic book series and the owner of the rights to the superhero that Rocksteady has based its "Arkham" game series around.
According to Gameranx, what actually happened was a simple misunderstanding. The applause following the game's reveal trailer was so loud, part of the panel's announcements were muffled. The speakers told the audience the game's launch date was coming this fall, but that a new "Injustice" game would launch for next-gen consoles next year.
Chicago-based NetherRealm Studios, a subsidiary of Warner Bros., will develop the next "Injustice" installment. NetherRealm also published 2013's "Injustice: Gods Among Us," a fighting game based upon the fictional universe of DC Comics.
In March, Rocksteady revealed some new screenshots for "Arkham Knight." The single-player game is the fourth installment in the series, and it is set to be the final chapter in the "Arkham" games.
Kevin Conroy, 58, will return as the voice of Batman. Conroy also portrayed the Dark Knight in "Batman: Arkham Asylum" and "Batman: Arkham City."
"It will fit just about in an Xbox 360 if [that was the whole] game. It's very next-gen," said art director David Hego in last month's issue of GameInformer. "Arkham Knight" will be available on the PC, Xbox One and PS4, but not on the Xbox 360 or PS3.
"The real challenge is making sure you're getting the best out of the machines. It's easy to get the game running, but it's about, 'What can we do that really pushes those machines?'" Hill said. "Obviously, you see a lot of games that are cross-gen, and they feel la bit reined in because of that. Because we were able to make that decision quite early, we were able to be more ambitious with the design and make a real, genuine next-gen game."
Looking forward to "Arkham Knight"? Leave a comment or tweet me.
FOLLOW MORE IBT NEWS ON THE BELOW CHANNELS