'Battlefield Hardline' Beta Available For PS4 and PC, Will Come to Xbox One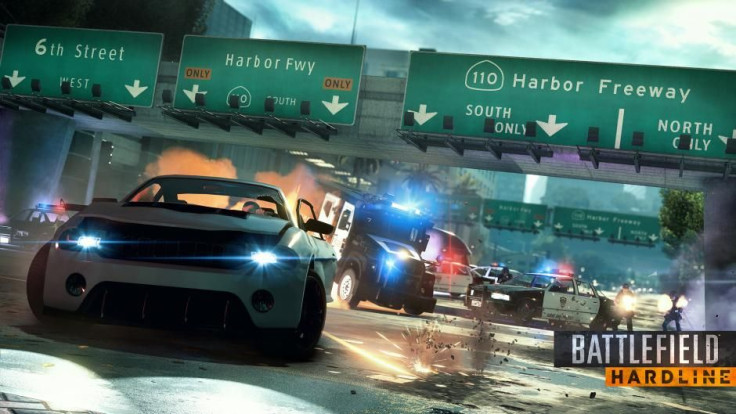 Electronic Arts' upcoming "'Battlefield Hardline" will launch its beta on Microsoft's Xbox One, according to Dice general manager Karl-Magnus Troedsson. The beta is currently playable on Sony's PlayStation 4 and the PC.
"We will have a beta on on all platforms before release," Troedsson told Official Xbox Magazine. "But it won't be this beta on Xbox. It's not going to be the same version, just to be clear."
Troedsson didn't reveal a definitive date for the beta launch, but the game won't hit shelves until Oct. 21.
EA announced "Battlefield Hardline" last month, when a seven-minute trailer was leaked online.
"On behalf of everyone at EA and Visceral Games, I'm fired up to confirm our next project, ''Battlefield Hardline,'" said Visceral Games Vice President Steve Papoutsis in a blog post last month. "The game launches this fall, and it's a brand-new series in the 'Battlefield' franchise, set against the backdrop of a genre we all love: the war on crime and the battle between cops and criminals."
This will be the first installment since 2013's "Battlefield 4." Since the game's launch on Oct. 29 last year, "BF4" has experienced major technical issues and crashes on all platforms. Last week, Troedsson admitted that the purpose of testing the game's beta earlier is to avoid the many problems "Battlefield 4" players encountered.
"We basically have code in the hands of players already, here at E3. We've never done that before," he said last week. "We do it both because we want their feedback, of course, but also because in the background we are testing various things. We're going to continue doing more tests like this."
Are you excited for "Battlefield Hardline"? Leave a comment below.
© Copyright IBTimes 2023. All rights reserved.