Bed Bath & Beyond Continues To See Decreasing Sales For Q1
Following a string of announced store closures, Bed Bath & Beyond (BBBY) has released its first-quarter earnings results for fiscal 2019
For Q1, Bed Bath & Beyond saw a net loss of $2.91 per diluted share to $371.1 million. In the first quarter of fiscal 2018, the company's net earnings gained by $0.32 per diluted share to $43.6 million.
Net sales for the retailer was approximately $2.6 billion in the quarter, which is a decrease of about 6.6 percent compared to a year earlier, the company said. Bed Bath & Beyond also saw comparable sales decrease approximately 6.6 percent in fiscal 2019.
By the end of first-quarter, Bed Bath & Beyond held approximately $923 million in cash and investments. This is up about 9 percent over the end of fiscal Q1 2018, where it held $847 million in cash and investments.
The Bed Bath & Beyond board also approved a quarterly dividend of $0.17 per share, which will be paid to shareholders on Oct. 15. The company also repurchased $81.5 million of its common stock, holding 5.3 million shares of the business to date.
The company said the outlook for its full fiscal year of 2019, is expected to be on the lower end of its previously provided range of $11.4 billion to $11.7 billion for net sales with shares reaching $2.11 to $2.20, according to the company.
"Bed Bath & Beyond is an iconic brand with tremendous opportunity and we recognize that there needs to be a fundamental change in our approach to executing the Company's business transformation," Mary A. Winston, interim CEO at Bed Bath & Beyond said.
"We have set four key near-term priorities that include stabilizing and driving top-line growth; resetting the cost structure; reviewing and optimizing the Company's asset base, including our portfolio of retail banners; and refining our organization structure.
"The Board and management team are aligned on these priorities, and we are committed to completing a deep review of the business to prioritize and drive forward the most meaningful initiatives to improve performance.
"As we execute against these near-term priorities, our focus will remain on delighting our customers and delivering long-term value for our shareholders," she added.
Share of Bed Bath & Beyond stock were down 7.55 percent as of 10:12 a.m. ET on Thursday.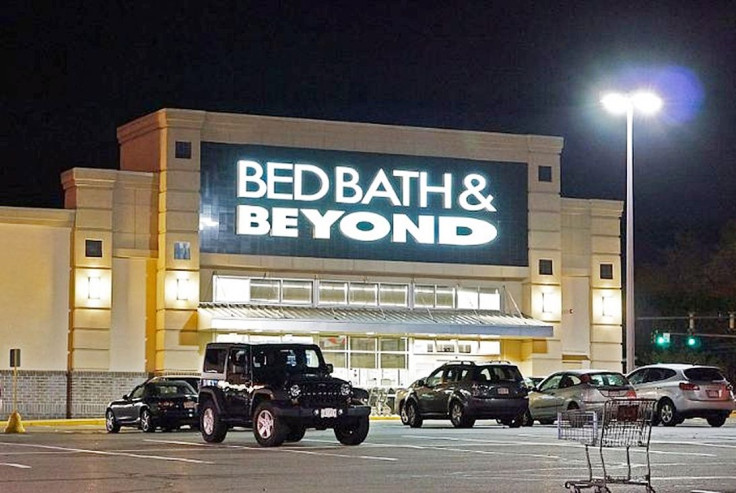 © Copyright IBTimes 2023. All rights reserved.