The Beetle Is Back: Volkswagen Announces Electric Conversion Kits For Historic Car
While Volkswagen (VOW3.DE) announced that it has ended production of the Beetle, the company hasn't let go of the iconic car. The automaker has formed a partnership with eClassics, a German EV conversion company, to make the vintage Beetle an all-electric vehicle.
To make the conversion, the companies are leveraging VW's e-Up city car's electric drive, one-speed gearbox, and battery system. eClassics will carry out the conversion.
The drive of the new e-Beetle will have a peak performance of 60 kW and consist of 14 modules with a 2.6 kWh capacity each. The lithium-ion battery will deliver 36.8 kWh and will require modification to the chassis and brakes for the added weight. Total weight of the vehicle will now hover around 1,280 kg.
The e-Beetle will accelerate to 50 kph in under four seconds and 80 kph in just over eight seconds, VW said. Top speed of the car is 150 kph with a driving range of 200 km. According to Volkswagen, the car will also have faster charging from its combined charging system, storing enough energy for over 150 km after about an hour of charge time.
"The electrified Beetle combines the charm of our classic car with the mobility of the future. Innovative e-components from Volkswagen Group Components are under the bonnet – we work with them to electrify historically important vehicles, in what is an emotional process," Thomas Schmall, member of the board of management at Volkswagen Group Components said. "We are also providing Beetle owners with a professional conversion solution, using production parts of the highest quality."
Beyond the Beetle, Volkswagen said other historic cars will also have the ability to be electrified, including a platform for the Bus and e-Porsche 356.
Shares of Volkswagen stock were down 0.44 percent as of market close on Friday.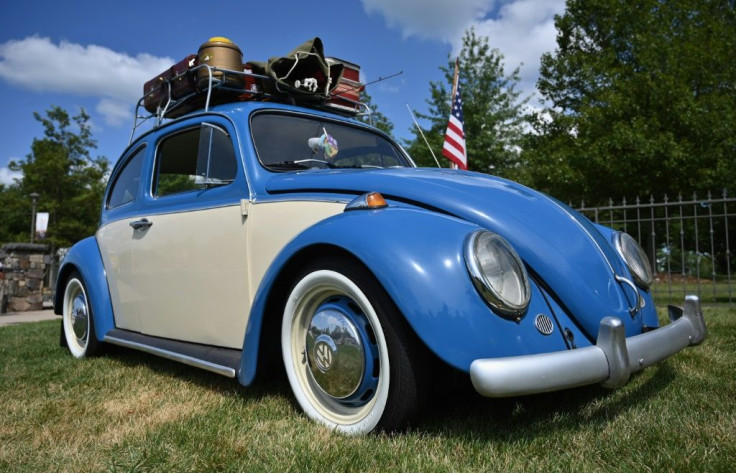 © Copyright IBTimes 2022. All rights reserved.
FOLLOW MORE IBT NEWS ON THE BELOW CHANNELS