Ford And Volkswagen Alliance: Why Are The Automakers Expanding Their Electric Vehicle Deal?
The electric vehicle global alliance deal between Ford (F) and Volkswagen (VOW3.DE) has been expanded by the two companies as they look to collaborate with Argo AI on autonomous vehicles for the U.S. and Europe. The two automakers formed their initial partnership back in January.
Through the new deal, Ford and Volkswagen will each invest in Argo AI – an autonomous vehicle technology platform company. Together, the companies will integrate Argo AI's self-driving system into its vehicles.
Both Ford and Volkswagen will have an equal stake in the venture and will own what they called "a substantial majority" of Argo AI. The companies have also set aside funds for Argo AI's employees as part of an incentive program.
Volkswagen will invest $2.6 billion into Argo AI while also purchasing the company's shares from Ford for $500 million over the next three years. Ford said it will invest the remaining $600 million for its previously announced $1 billion commitment. Argo AI will have a representative valuation of more than $7 billion, following the transaction, the companies said
Through the partnership with Argo AI, the EV tech company will work with Ford and Volkswagen to help them deliver "fully integrated self-driving vehicles." Argo AI will have a new European headquarters in Munich and will be lead by CEO Karlheinz Wurm.
The tech company's employee base will grow from 500 to over 700 with a global headquarters in Pittsburgh. The companies will test the technology in Miami and Washington, D.C., with additional locations in Dearborn, Michigan; Cranbury, New Jersey; and Palo Alto, California.
"While Ford and Volkswagen remain independent and fiercely competitive in the marketplace, teaming up and working with Argo AI on this important technology allows us to deliver unmatched capability, scale and geographic reach," Jim Hackett, Ford president and CEO said in a statement. "Unlocking the synergies across a range of areas allows us to showcase the power of our global alliance in this era of smart vehicles for a smart world."
Through the alliance, Ford will also take advantage of Volkswagen's electric vehicle technology as well as its Modular Electric Toolkit to produce a zero-emissions vehicle in Europe by 2023. Ford said it expects to deliver as many as 600,000 vehicles to the European market, using the technology.
Volkswagen has invested approximately $7 million into its electric vehicle technologies strategy and said it plans to build 15 million cars over the next decade using the EV platform.
Shares of Ford were up 2.45 percent as of 10:32 a.m. ET on Friday while shares of Volkswagen stock were up 1.66 percent at the same time.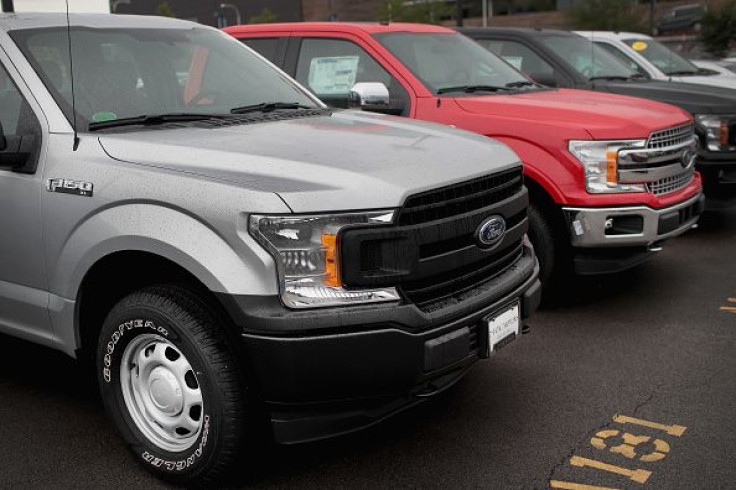 © Copyright IBTimes 2023. All rights reserved.
FOLLOW MORE IBT NEWS ON THE BELOW CHANNELS