Beijing Marathon 2014: Runners Don Gas Masks As Race Is Blanketed By Smog [Photos]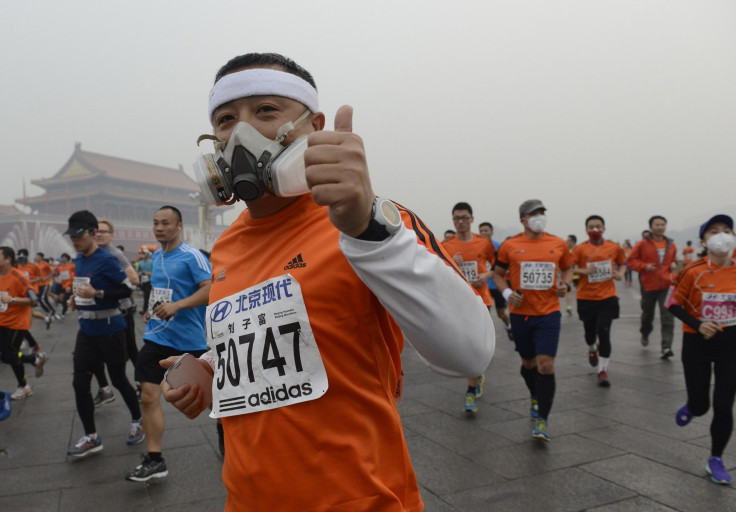 In addition to their Band-Aids, iPods and stretch pants, runners in the Beijing International Marathon Sunday made use of one other piece of equipment: gas masks. The 34th edition of the marathon held in the Chinese capital was blanketed by a thick cloud of smog.
Beijing's environmental center rated the city's air quality as "severely polluted," the most serious level on China's air quality index. It comes with a warning for children, the elderly and the ill to stay indoors -- and for everyone to avoid outdoor activities, the Associated Press reported. The U.S. embassy in Beijing rated the air quality as "hazardous."
Both winners were Ethiopians: Girmay Birhanu Gebru led the way among men in 2 hours, 10 minutes, 42 seconds, while Fatuma Sado Dergo led the way among women in 2:30:30.
"I was basically a vacuum cleaner," William Liu, a 30-year-old banker, told Bloomberg News after completing the marathon in 5 hours. He said he could've run faster if the smog hadn't given him a dry, itchy throat and stuffy nose partway through.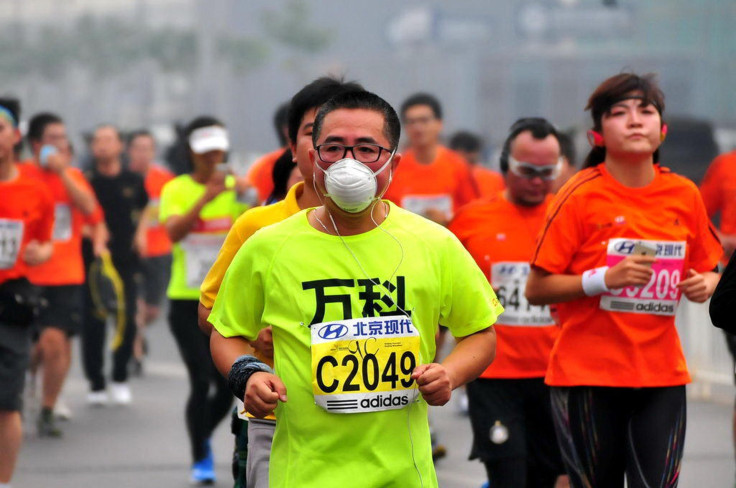 Organizers rejected calls to postpone the race, despite the cloud of pollution over the Chinese capital, but said they had laid on extra medical staff to treat injuries among the more than 25,000 registered runners, Agence France-Presse reported.
© Copyright IBTimes 2023. All rights reserved.