Chinese Travel Agency Introduces Smog Insurance For Beijing, Shanghai And Other Cities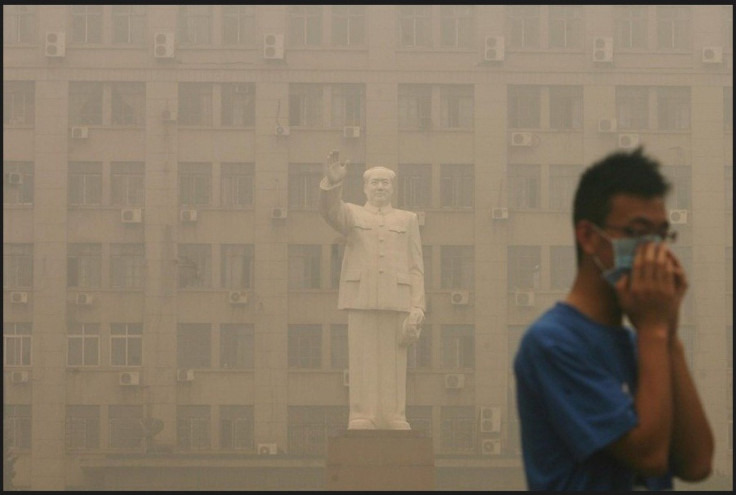 China's largest online travel agency is now offering pollution insurance, allowing tourists to claim financial compensation if bad smog should befall one of six major destination cities.
Ctrip.com created the "haze-travel insurance package" with the Chinese insurance firm Ping An and began selling the product Tuesday, the state-backed China Daily reported. The insurance focuses on Beijing, Shanghai, Xi'an, Harbin, Chengdu and Guangzhou but may expand to a second batch of cities.
Smog in China frequently delays and ground flights and keeps tourists indoors.
Tourists who have booked packaged tours or backpack tours through Ctrip that last between three to seven days can choose to buy the smog insurance, available to customers even during popular holidays like Labor Day.
If tourists with the insurance stay in one of the designated cities in hazy conditions for at least two days, they can file claims. The premium is 10 yuan ($1.60) or 15 yuan each, with a daily compensation limit of 50 yuan per person.
The standards for compensation vary by city and will be measured by readings from an air-pollution app by FreshIdeas. In Beiing and Xi'an, the air must exceed 200 on the air pollution index for two consecutive days. In Harbin and Chengdu, the standard is 150, and in Guangzhou and Shanghai, 100.
Between February and March, Shanghai's air pollution exceeded 100 for 17 days, and Beijing's air exceeded 200 on the index for nine days, though not all consecutively.
© Copyright IBTimes 2023. All rights reserved.