Belgian Arms Dealer Supplied Paris Gunmen With Weapons: Assault Rifles Used In Charlie Hebdo Attack Purchased In Brussels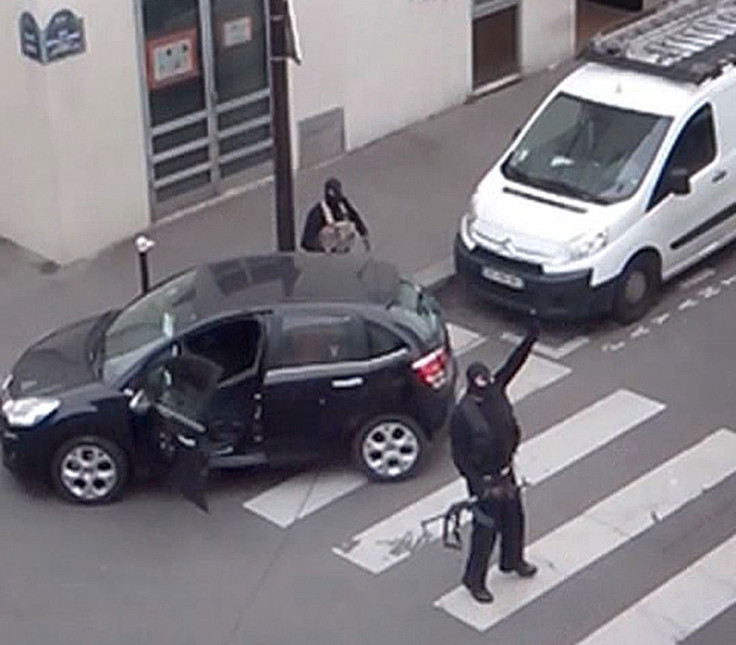 A Belgian arms dealer was responsible for supplying most of the weapons used by the gunmen who perpetrated the attacks on Paris last week that resulted in the killing of 17 people. Belgian media reported that the dealer, who is a known figure in Brussels' underworld, turned himself in to authorities on Tuesday, according to Haaretz.
Police searched the suspect's apartment and found documents linking him to a transaction with Amedy Coulibaly, the gunman who killed four people at the Hyper Cacher kosher supermarket in Paris on Friday. Local press reports said that Coulibaly purchased the Škorpion submachine guns he used in the attack from the suspect, who was also the source of the rocket-propelled grenade launcher and Kalashnikov automatic assault rifles used by Saïd and Chérif Kouachi to kill 12 people at the Paris headquarters of Charlie Hebdo, Haaretz reported.
Belgian police and prosecutors have not yet confirmed the link to the arms dealer, but the arms dealer was placed under arrest in Charleroi, a French-speaking city in the south of Belgium, according to the Telegraph. The man, who remains unnamed, reportedly became frightened because he had swindled Coulibaly and was concerned about media reports linking the Frenchman to Islamist terror groups. French media reports on Wednesday suggest that Coulibaly was able to fund the arms purchase through a 6,000 euros ($7,050) loan he took out on Dec. 4 from the French financial services company Cofidis, Haaretz reported.
Coulibaly reportedly purchased the weapons near the Gare du Midi train station in Brussels for less than 5,000 euros ($5,876), reported the Telegraph. The area around the station, which serves as the Eurostar's Belgian terminus, is known as a hub for illegal weapons sales. Civilians in France are prohibited from possessing military-style weapons unless they have a special certification as collectors. As a result, a thriving black market for these banned weapons has emerged in the country, reported Bloomberg. French police estimated that 4,000 "war weapons" were circulating in the country in 2012.
© Copyright IBTimes 2023. All rights reserved.
FOLLOW MORE IBT NEWS ON THE BELOW CHANNELS