Benjamin Netanyahu Bans Leaders From Visiting Al-Aqsa; Israeli Man Stabbed In Jerusalem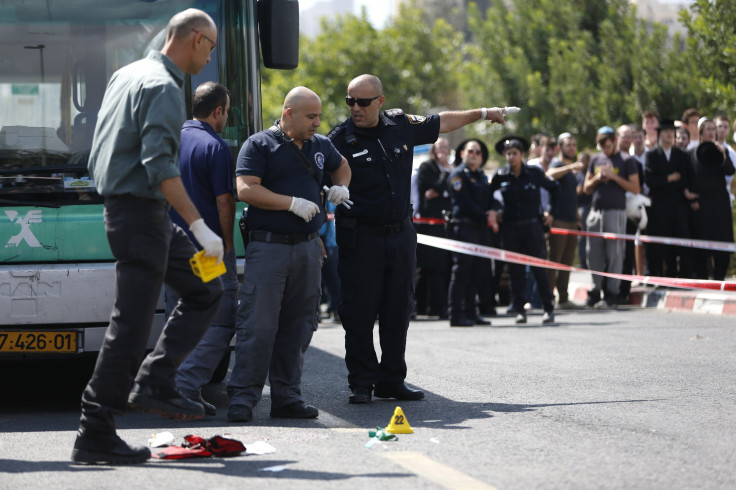 Israeli Prime Minister Benjamin Netanyahu has banned all his political leaders and lawmakers from entering the Al-Aqsa mosque compound after increased tensions with Palestinians in the last few weeks, reports said Thursday. The news of the ban came as a Palestinian teenager was taken into custody after allegedly stabbing a 25-year-old Jewish seminary student in Jerusalem. The incident is the latest in a series of attacks in which four Israelis have been killed so far and several others injured.
Netanyahu made the comments during a security consultation last week and has not made the order formal yet, a report by Haaretz, which cited a senior official, said. The official said that the prime minister could also threaten to dismiss officials who visit the Temple Mount.
A report by the Associated Press (AP), which cited an official, said that Netanyahu, who claimed Monday that the site was a focal point in the ongoing unrest in the region, announced the ban because he was worried that any further visits could ignite more violence.
The ban had initially targeted only Jewish lawmakers -- a move that was protested by Uri Ariel, a cabinet minister who visited the site recently and later called for support to Jewish worshippers' rights to pray inside the compound, Al Jazeera reported. Ariel, who had called the move "unfathomable" vowed to take up the matter with Netanyahu personally, AP reported.
Amid mounting pressure, Netanyahu updated the ban to include all lawmakers, a move which then saw protests from many Arab lawmakers who claimed that the prime minister had no moral authority over them. Two of the lawmakers announced plans to visit the site Friday, AP reported.
While Muslims consider the site to be the spot where Prophet Muhammad ascended to heaven, Jews take it to be the site of two Jewish biblical temples. Several Palestinians believe that Israel is trying to increase its presence at the site, but Israel has denied the allegations, according to AP. Jews and non-Muslims can visit Al-Aqsa, but are not allowed to pray there.
The latest unrest began nearly a month ago after Palestinians repeatedly barricaded themselves inside the mosque, which is the third-holiest site in Islam, and hurled stones, firebombs and fireworks at police officials.
© Copyright IBTimes 2023. All rights reserved.
FOLLOW MORE IBT NEWS ON THE BELOW CHANNELS