Israel-Palestinian Conflict Worsens As Netanyahu Announces New, Controversial Measures To Combat Violence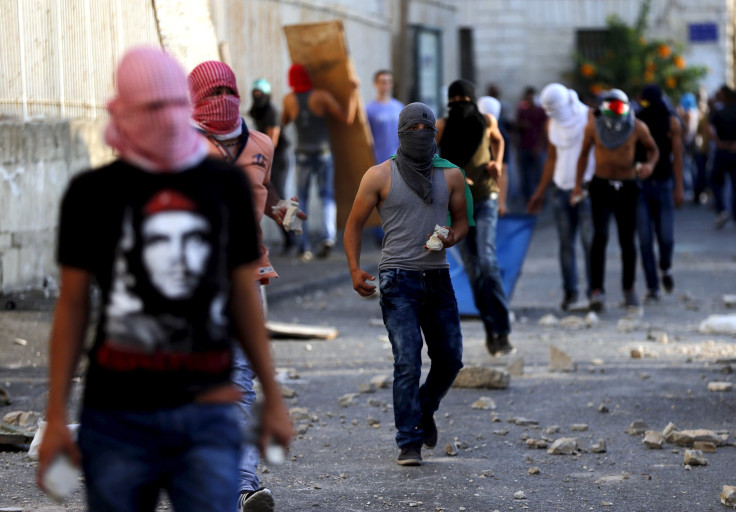 Amid fear of further attacks, Jerusalem was on high alert Tuesday as many shops were closed in Bethlehem, a Palestinian city in the West Bank, in honor of a 13-year-old Palestinian boy fatally shot by Israeli forces a day earlier. After the Israeli government announced controversial new measures overnight to quell unrest in Jerusalem and the West Bank, Prime Minister Benjamin Netanyahu has come under intense criticism for his failure to stem growing violence and riots from Palestinians angry over Israeli policies.
Tense clashes broke out between more than a thousand Palestinians and Israeli soldiers following a funeral near the Aida refugee camp. The confrontation, which left 10 people injured, followed escalating violence over the past month that has unraveled a tenuous calm in Jerusalem and the West Bank. Yet, as many question whether a new Palestinian intifada, or uprising, looms, analysts warned that now more than ever, the Israeli government needs to act carefully and with restraint in order to prevent inciting further anger among Palestinians. The harsh measures announced by Israeli leaders, including orders to demolish Palestinians' homes, threaten to escalate conflict by relying on some of the same policies that have sparked anger previously, analysts said.
"People are on the edge right now, and you just need something to set it off," said Elizabeth Tsurkov, a research fellow at the Forum for Regional Thinking, a Jerusalem-based think tank. "This has always been the response of the Israeli government. When things spiral out of control, you increase repression in the hope that you can subdue Palestinians into giving up."
Some 500 Palestinians have been injured by Israeli security forces in recent days, the Palestinian Red Crescent said Monday, in perhaps the greatest escalation of violence since a bloody Palestinian uprising ended in 2005. Four Israeli civilians have been killed in random, lone-wolf attacks in the past several days, and Netanyahu has vowed to wage "an all-out war against terrorism."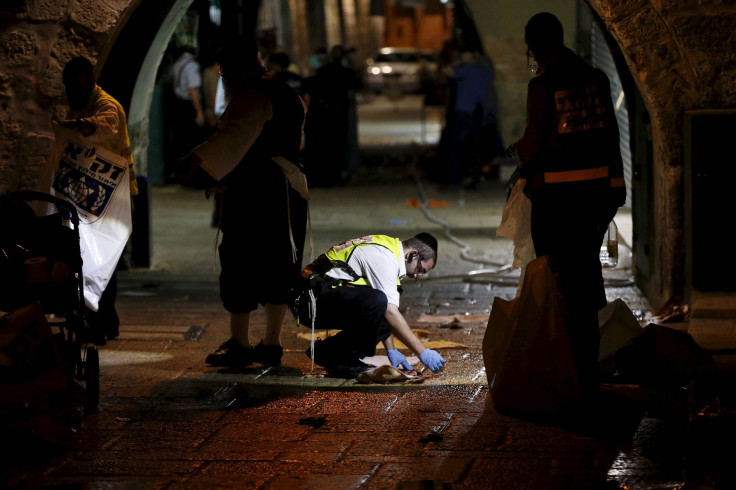 Thousands of police will be deployed deep into East Jerusalem, a predominantly Arab part of the city, and officials will consider using a controversial policy, administrative detention, to detain Palestinian rioters without trial, officials said Monday during a late-night emergency cabinet meeting. Netanyahu also instructed his justice minister to form a committee to fast-track the demolition of homes belonging to Palestinians deemed responsible for violence -- a policy that has been condemned by human rights activists as a form of collective punishment. Hours later, Israeli forces razed the former homes of two Palestinian men found responsible last year for the murder of five Israelis. Demolitions were expected to continue.
Jerusalem has seen protests swell around the al-Aqsa mosque in recent weeks. The compound surrounding the site, revered by Jews as the Temple Mount, has been a frequent flashpoint for violence, and it was a controversial visit by the late Israeli Prime Minister, Ariel Sharon, in 2000 that was the impetus for the bloodiest Palestinian uprising -- the second intifada. Palestinians widely believe there are plans to confiscate or even destroy the mosque and have viewed visits by large groups of religious Jews as provocation.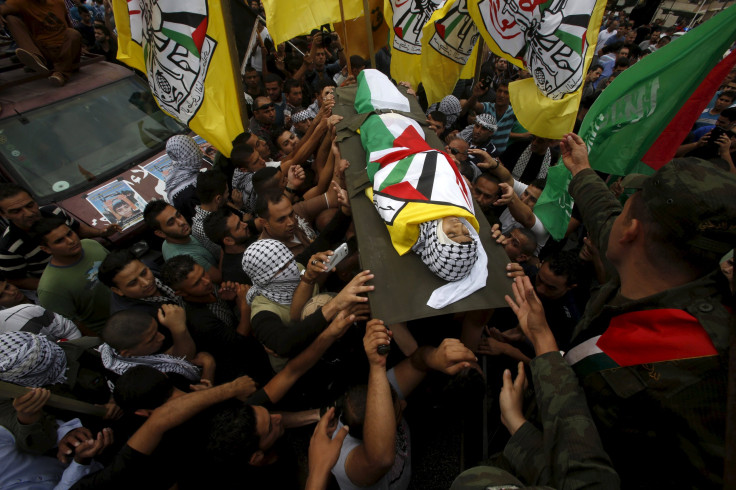 The wave of protests sparked last month around the Jewish holiday of Rosh Hashana has steadily grown larger and more chaotic as rioting has spread into the West Bank. In an unprecedented move Monday following a stabbing attack that killed two Israeli men and injured a woman and infant in the Muslim quarter of Jerusalem, Palestinian residents of Jerusalem were banned from entering the Old City of Jerusalem for two days.
While the situation at al-Aqsa mosque may have been a spark for protest, the overall conflict reflects pent-up anger among Palestinians over a stalled peace process, stark disparity between Israelis and Palestinians, and controversial long-enforced Israeli policies, experts said. They also warned that the use of similar practices could not prevent a conflict from escalating, and expressed concern over an increasingly aggressive discourse among both Israelis and Palestinians.
"Basically we're seeing an intensification of previous policies," Tsurkov said.
The recent violence reflects a buildup of a long-simmering situation, and Israel's response has the potential to spiral the West Bank deeper into chaos, said Lubnah Shomali, unit manager at Badil, a refugee rights group based in Bethlehem. "Clashes between the soldiers and refugees in the camp have been pretty much constant for maybe a year and six months now. [What happens now] is anybody's guess," Shomali said. "People are asking themselves and asking each other: Is this the third intifada?"
The current unrest comes as polls repeatedly show Palestinians have grown disillusioned with the possibility of a negotiated solution. Slightly more than half of Palestinians now oppose a two-state solution, which negotiators have aimed to achieve for decades, according to a report by the Palestinian Center for Policy and Survey Research.
Tsurkov is skeptical the recent spate of violence amounts to a fresh uprising, as repeated soundings of alarm regarding a third intifada have turned out to be little more than temporary upticks in violence. She noted that conditions do not seem ripe for a protracted conflict, as militant groups haven't joined in the protests, and the Palestinian Authority, the governing body in the West Bank, has sought to suppress violence. Palestinian President Mahmoud Abbas said Monday that escalation would serve the interests of Israel, and instructed security forces to remain on alert to prevent bloodshed, according to the Israeli newspaper Haaretz.
Yet the recent wave of violence comes less than a week after Abbas renounced his agreements with Israel in front of the U.N., stating that his government is no longer bound by the Oslo peace accords in light of routine Israeli violations. Though he has maintained security agreements with Israel, his declaration represents a growing fatigue over a stalled peace process that has seen few gains for Palestinians and has pushed a growing number of Palestinians to support renewed conflict.
The second intifada was marred by thousands of deaths among both Palestinians and Israelis, and saw Israeli control tightened over the Palestinian territories. While the West Bank has experienced relative calm in the past decade, Palestinians have complained of expanding settlements and settler violence as dreams of self-determination have faded.
"People don't necessarily call it an intifada in Palestinian society, but definitely support for violence is increasing," Ofer Zalzberg, a senior analyst with the Israel-Palestine project at Crisis Group, said. "What we don't see is support for violence actually leading people to take risks … but now we're starting to see a shift."
© Copyright IBTimes 2023. All rights reserved.
FOLLOW MORE IBT NEWS ON THE BELOW CHANNELS