Best Cloud Photo Storage: Dropbox vs. iCloud vs. Amazon vs. Google Photos vs. OneDrive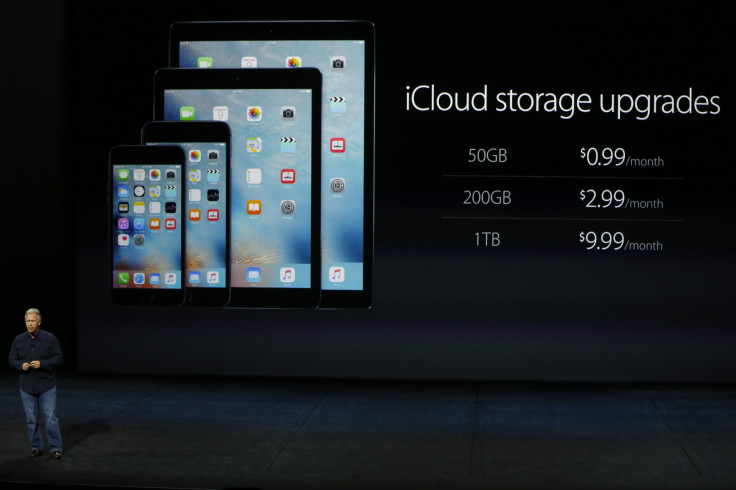 Cloud backup storage is vital for protecting your digital heirlooms against house fires, burglaries, or ransomware like last week's Mac Transmission attack. And there's nothing more irreplaceable than photos, so it's a good idea to get those backed up online. Here's a look at some of the best options and what they offer.
Some cloud services come with editing software, while others ask users to bring their own. Some make it easier to download pictures for offline storage, a crucial fail-safe. Others automatically upload smartphone pictures as soon as they are taken, which means not worrying about shifting around files back and forth.
Another thing to bear in mind is storage sizes. One terabyte may sound great, but that's around 400,000 photos at 12 megapixels. One gigabyte holds around 400 photos, and if you're looking to back up only around that many, you may not need to spend any money at all. Here are five big-name options that, depending on your needs, might be the ideal solution.
Dropbox (2GB free, 1TB $9.99/month or $99/year)
Those who already have an organized system of photos and folders will want to look at Dropbox. It's incredibly simple: point the app at the photos folder, and it does all the work. Simple. The app detects when a new file is added, and uploads it. On the smartphone side, the Dropbox app automatically uploads new photos when they're taken. It will also work with all kinds of files, not just photos, which is a plus.
Because of its design, Dropbox allows users to bring along any photo editing program they want. That means Adobe Lightroom lovers don't have to start from scratch and lose their edits. Backup is also a breeze: just drag and drop the files to an external drive.
On the downside, it's not so flexible on pricing. It's either spending $99 a year for a terabyte, or opting for a small amount of free space.
iCloud Photo Library (5GB free, 50GB $0.99/month, 200GB $2.99/month, 1TB $9.99/month)
In classic Apple style, it couldn't be simpler. Take a photo on an iPhone, or transfer photos from a camera to a Mac, and it appears on all other devices logged into the same iCloud account. It's also flexible on price, too: Apple automatically suggests the cheapest iCloud subscription that's able to hold all photos in a library, avoiding unnecessary overspending.
The iCloud-powered photo library means using the Photos app on all devices, including the Mac and iPhone. There's also a website and a Windows app, but the app is kind of clunky and not as straightforward as it is on Mac.
The app has two options: "Download Originals" saves all photos to the device storage in their original quality, but "Optimize Storage" will compress photos that download to the device to avoid taking up space, with the originals staying untouched in the cloud.
On both desktop and mobile, Photos offers the same essential editing tools for making adjustments, and edits are transferred across all devices so work can continue on the move. The software can also detect faces and tag people automatically, making it easy to call up all pictures of one person in a collection. Photos supports extensions, so developers can add in new features, but those who have their own editing suite in mind may not enjoy being locked into Apple's offering.
OneDrive (5GB free, 50GB $1.99/month)
Heavy users of Windows will find OneDrive useful and simple to use. The app is built into Windows 10 on both desktop and phone, but there also are apps available for Mac, Android and iOS. It works very similarly to Dropbox, with a couple of nice differences.
For a start, there's a photo management system built in with advanced tagging features. OneDrive automatically tagged the below photo with the words "city," building" and "outdoor." When trying to manage thousands of photos, it's easy to see why this may come in handy. It's also cheaper than Dropbox, assuming you want to store less than 50GB of photos.
Google Photos (Unlimited compressed photos free, uncompressed pricing varies)
It's hard to say no to unlimited and free. Google Photos really is the best choice for people who have a lot of photos, want to save them somewhere and don't care about quality. That last one is crucial: This is the only service on the list that reduces the quality of the photos stored in the cloud. Depending on the photos, it may be hard to spot a difference: Google recommends this setting for non-professional cameras 16 megapixels or less.
Google Photos kind of works as a mix between Dropbox and Apple. The company provides an app for all major platforms that auto-uploads the photos, but you access the photos through Google's website on computers, or via the smartphone app. Google offers a range of editing options, similar to Apple but not quite as in-depth. It's fast, simple and free.
Those concerned about losing photo quality can opt to use Google Account storage instead. That starts at a basic rate of 15GB free, going all the way up to $299.99 per month for 30TB. The point at which you start considering storing more than 1TB of photos, though, is probably the point at which you consider Amazon instead.
Amazon Prime Photos (Unlimited $99/year as part of Prime)
On paper, Amazon seems like the best offer. Unlimited is hard to beat, and users get all the benefits of Prime membership along with that. That includes music streaming, free shipping, e-book lending and a video streaming service. Much like Google Photos, the "unlimited" part only applies to actual photos, so those looking to back up other files as part of the offer will be disappointed.
Unfortunately, it's kind of clunky. Uploading photos from the computer is done by dragging and dropping through an app (auto-upload is smartphone only), viewing photos is done through a web interface and the management options are kind of basic. It's hard to beat the offer, though, especially considering all the other extras that come with Prime membership. If the goal is to back up a large amount of files as cheap as possible, with little consideration for anything else, then Amazon is by far the best choice.
© Copyright IBTimes 2022. All rights reserved.
FOLLOW MORE IBT NEWS ON THE BELOW CHANNELS